Source:
Telegraph (UK)
[follow link for complete interview]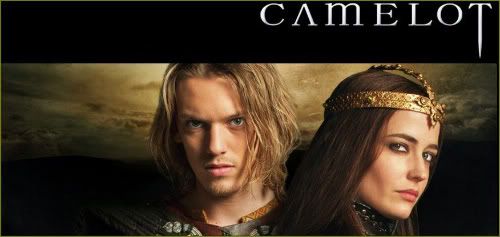 CAMELOT - TELEGRAPH (UK): Joseph Fiennes Interview
The actor tells Benji Wilson about playing Merlin as a Machiavellian fixer in Channel 4's new fantasy saga.
by Benji Wilson
10 Jun 2011
Several questions arise in the early scenes of Channel 4's Arthurian reboot
Camelot
. One: what is an actor of the calibre of
Joseph Fiennes
doing in what looks like a swords-and-sorcery epic? Two: given that he is playing Merlin, where's his hair? Not only does Fiennes's Merlin lack the flowing beard, the staff and the spells, but he has gone for a buzzcut. And three: when did epic fantasy switch from being the nerdy stuff that the Dungeons & Dragons kids played at break time to something that is currently asking for consideration as serious television?
Because undoubtedly that is what
Camelot
, made for a small fortune by the American cable network Starz, aspires to be. And put it alongside HBO's
Game of Thrones
, Starz's own
Pillars of the Earth
last year (and not forgetting the BBC's
Merlin
) and it marks 12 months in which fantasy has made a bid for credibility, using some fine British actors to do it.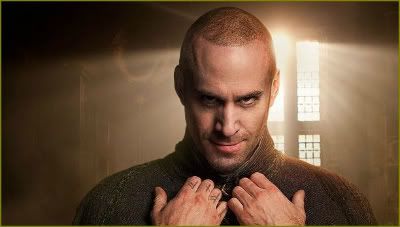 Joseph Fiennes as Merlin
Fiennes, for his part, had his own misgivings about going medieval.
"
When I was told Camelot, Merlin, I wasn't quite sure – I felt like I'd seen it once or twice before. But I liked the idea that this was a dark retelling and not an off-the-shelf production. So I thought let's dispense with the long beard and maybe move away from the magic – move him to be more of a political thug. Really a man whose powers lie in politics, psychology and negotiation, within the halls of power...
"
Camelot
begins on Saturday at 9pm on Channel 4 [in the UK], and in the US,
Camelot's
season one finale airs Friday, June 10 at 10/9C on Starz.