Source:
Yahoo! TV
[follow link for complete column]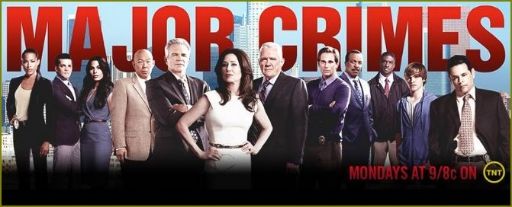 Yahoo! TV: Monday's Picks: What to Watch Monday, July 22, 2013
A list of can't-miss hot shows, undiscovered gems and fan favorites
...
Major Crimes
MONDAY 9 PM on TNT
Gang warfare finds its way into the
Major Crimes
division tonight when a shooting that leaves four dead leads to a debate over racial profiling. What's more, Raydor ends up butting heads with her estranged husband Jack (guest star
Tom Berenger
), who's representing one of the suspects as a court-appointed attorney. Yeah, this isn't going to help those two patch things up.
CLICK HERE TO VIEW THE EPISODE TRAILER FOR 'RULES OF ENGAGEMENT'