Source: Syfy
schedulebot
[
NOTE: Syfy schedule subject to change(s)
]

WEREWOLF MOVIE MARATHON - SYFY: SCHEDULE SUNDAY, JULY 28, 2013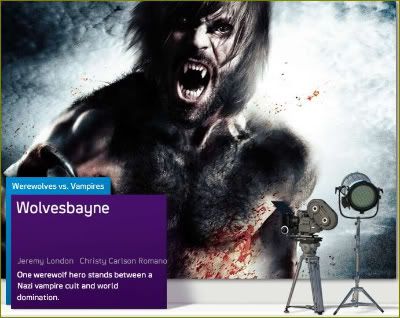 09:00 AM
Wolvesbayne
A werewolf hero (
Jeremy London
) takes on a vampire cult.
Cast includes Mark Dacascos, Yancy Butler, Rhett Giles, Christy Carlson Romano, Jeremy London, Stephanie Honore and Sarah Ann Schultz.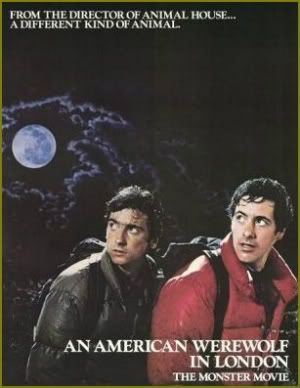 11:00 AM
An American Werewolf In London
John Landis's
variation on the venerable horror theme. Two American tourists in Britain are attacked by a werewolf that none of the locals will admit exists.
Cast includes David Naughton, Jenny Agutter, Griffin Dunne, John Woodvine, Anne-Marie Davies, Frank Oz, Don McKillop, Paul Kember, Michele Brisigotti and Brenda Cavendish.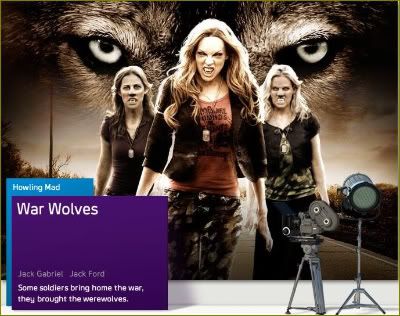 01:00 PM
War Wolves
Soldiers who became werewolves are tracked by the leader of a special ops unit (
John Saxon
).
Cast includes John Saxon, Tim Thomerson, Michael Worth, Adrienne Barbeau, Natasha Alam and Martin Kove.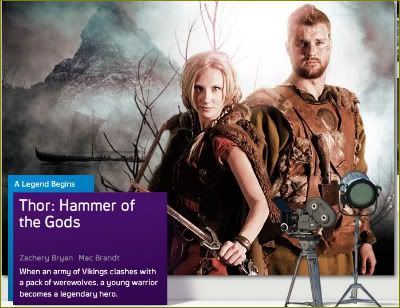 03:00 PM
Thor: Hammer Of The Gods
A Viking wages war against supernatural foes.
Cast includes Zachery Ty Bryan, Mac Brandt, Daz Crawford, Nicole Ennemoser, Rafael Jordan, John Laskowski, Hristo Mitzkov and Melissa Osborne.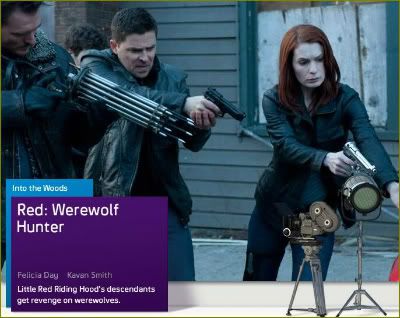 05:00 PM
Red: Werewolf Hunter
Red (
Felicia Day
), a descendant of "
Little Red Riding Hood
," brings her fiancé home to meet the family, where he learns that they hunt werewolves. When a werewolf bites her betrothed, it's up to Red to save his life.
Cast includes Felicia Day, Stephen McHattie, Greg Bryk, Rosemary Dunsmore, David Reale and
Rogue's
Kavan Smith.
07:00 PM
Underworld: Evolution
Gory sequel finds the bloodsucking heroine (
Kate Beckinsale
) tracing the origins of the ancient feud between the tribes of vampires and werewolves.
Cast includes Kate Beckinsale,
Defiance's
Tony Curran, Derek Jacobi, Bill Nighy, Michael Sheen and Sophia Myles.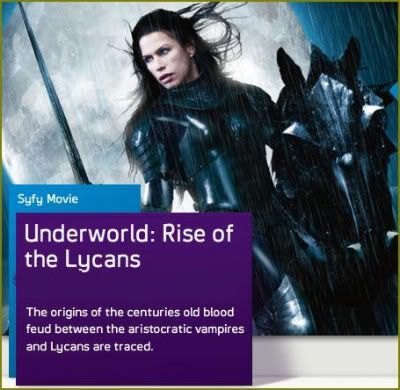 09:00 PM
Underworld: Rise Of The Lycans
A prequel to the first two Underworld films, this fantasy explains the origins of the feud between the Vampires and the Lycans. Aided by his secret love, Sonja (
Rhona Mitra
), courageous Lucian (
Michael Sheen
) leads the Lycans in battle against brutal Vampire king Viktor (
Bill Nighy
). Determined to break the king's enslavement of his people, Lucian faces off against the Death Dealer army in a bid for Lycan independence.
Cast includes Michael Sheen, Bill Nighy, Rhona Mitra, Steven Mackintosh, Kevin Grevioux, David Aston, Geraldine Brophy and Leighton Cardno.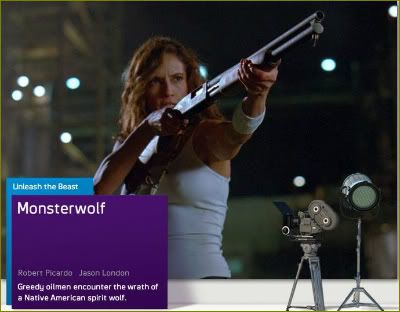 11:00 PM
Monsterwolf
A monstrous, seemingly unstoppable wolf wages an assault on an unscrupulous oil company's staff.
Cast includes Leonor Varela,
Stargate Atlantis'
Robert Picardo, Marc Macaulay, Steve Reevis, Jason London, Jon Eyez and Griff Furst.
01:00 AM
Thor: Hammer Of The Gods
03:00 AM
Red: Werewolf Hunter