Source:
tntweknowdrama
You Tube channel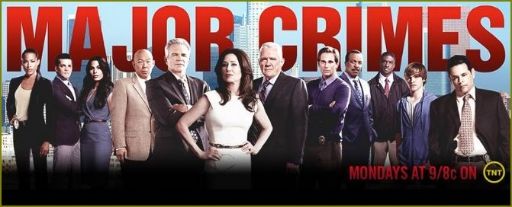 MAJOR CRIMES - TNT VIDEO: 'RULES OF ENGAGEMENT' EPISODE TRAILER - AIRS MONDAY, JULY 22, 2013 AT 9/8C
In a case that brings gang violence and social profiling to the forefront, the squad realizes that things are not always as they seem. Complicating matters further, Sharon (
Mary McDonnell
) offers Jack (guest star
Tom Berenger
) the opportunity to be a court-appointed attorney in the case. Meanwhile, Rusty (
Graham Patrick Martin
) expresses apprehension about meeting Kris' (guest star
Madison McLaughlin
) parents.
Guest stars include Tom Berenger, Madison McLaughlin, Orlando Chavez, Justin Alexio, Tom Berenger, Bernardo de Paula, Terrence Edmonds, Brenda Koo, Ashley Leilani, Xolo Mariduena and Drew Powell.