Source:
tntweknowdrama
You Tube channel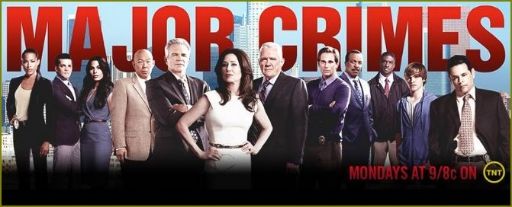 MAJOR CRIMES - TNT VIDEO: 'BOYS WILL BE BOYS' EPISODE TRAILER - AIRS MONDAY, JULY 15, 2013 AT 9/8C
When a child with gender dysphoria goes missing, the
Major Crimes
division scrambles to solve the emotional case before it's too late. Torn between several suspects, the squad has to be careful as it tries to connect the evidence to a dangerous bully. Meanwhile, Jack Raydor (guest star
Tom Berenger
) attempts to make up for years of lousy parenting.
Guest stars include Tom Berenger and Robert Gossett.