Source: Syfy
schedulebot
[
NOTE: Syfy schedule subject to change(s)
]

AQUATIC CRITTERS MOVIE MARATHON - SYFY: SCHEDULE FRIDAY, JULY 12, 2013
08:00 AM
Croc
A large man-eating crocodile terrorizes tourists and locals near Krabi, in Thailand.
Cast includes Michael Madsen, Peter Tuinstra, Sherry Phungprasert, Elizabeth Healey, Scott Hazell and Tawon Saetang.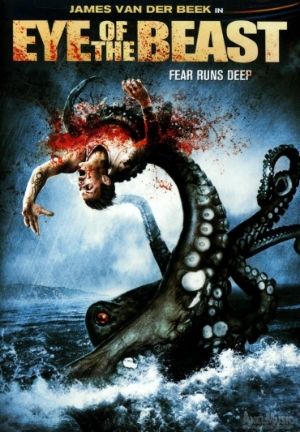 10:00 AM
Eye Of The Beast
A giant squid terrorizes a small fishing town after overfishing causes a shortage of food.
Cast includes James Van Der Beek, Alexandra Castillo, Arne MacPherson, Ryan Rajendra Black, Brian Edward Roach and Larissa Tobacco.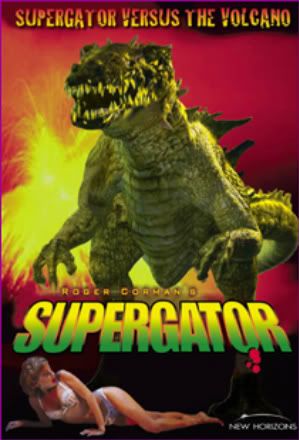 12:00 PM
Supergator
Scott Kinney (
Brad Johnson
) is an American geologist monitoring a local volcano when the Supergator, a prehistoric alligator recreated from fossilized
DNA
escapes from a secret bio-engineering research center. Kinney joins forces with another scientist and a Texan alligator hunter as they pursue the monster as it heads down river intent on destroying a luxurious resort packed with tourists.
Cast includes Brad Johnson, Kelly McGillis, Bianca Lawson, Mary Alexandra Stiefvater and Josh Kelly.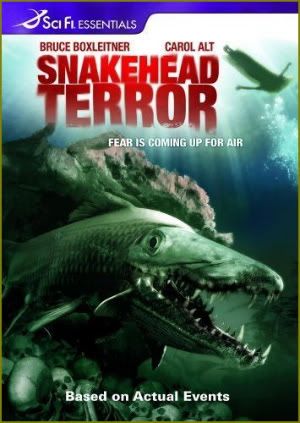 02:00 PM
Snakehead Terror
A small-time sheriff must cope with a town besieged by carnivorous land-walking fish when strange chemicals dumped in a nearby lake turn nature against mankind.
Cast includes
Babylon 5's
Bruce Boxleitner, Carol Alt, Chelan Simmons, William B. Davis, Doug Abrahams and
Stargate SG-1's
Gary Jones.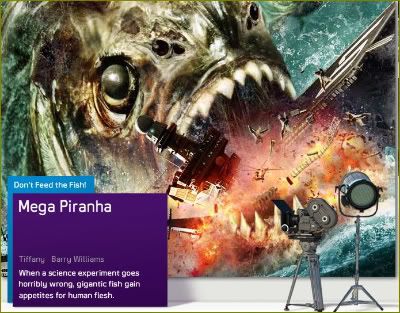 04:00 PM
Mega Piranha
Giant mutant piranha escape from the Amazon and head for Florida.
Cast includes Paul Logan, Tiffany, Barry Williams, David Labiosa, Jude Gerard Prest and Jesse Daly.
06:00 PM
Mega Python Vs. Gatoroid
Monstrous reptiles clash in the Florida Everglades when giant pythons threaten the alligator population.
Cast includes Deborah Gibson, Tiffany, A Martinez, Kathryn Joosten, Kevin M. Horton and Carey Van Dyke.