Source: Syfy
schedulebot
[
NOTE: Syfy schedule subject to change(s)
]

ECTOTHERMIC CRITTERS MOVIE MARATHON - SYFY: SCHEDULE SUNDAY, AUGUST 4, 2013
09:00 AM
Vipers
A set of vipers has been taken by the scientists, when the vipers escape into the woods, they do more than just bite.
Starring Tara Reid, Jonathan Scarfe, Mercedes McNab,
Psych's
Corbin Bernsen, Stephen E. Miller, Jessica Steen and
Stargate SG-1's
Don S. Davis.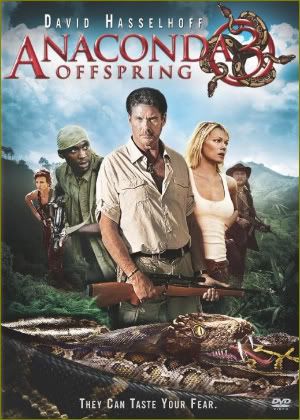 11:00 AM
Anaconda 3
A hunt for two massive snakes is launched following their escape from a research facility where their longevity was studied.
Cast includes David Hasselhoff, Crystal Allen, Ryan McCluskey, Patrick Regis, Anthony Green and John Rhys-Davies.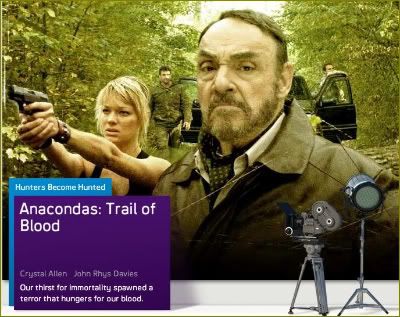 01:00 PM
Anacondas: Trail Of Blood
A genetically created Anaconda, cut in half, regenerates itself into two aggressive giant snakes, due to the Blood Orchid.
Cast includes Crystal Allen, Linden Ashby, Danny Midwinter, Ana Ularu, Claudiu Bleont, Anca-Ioana Androne and John Rhys-Davies.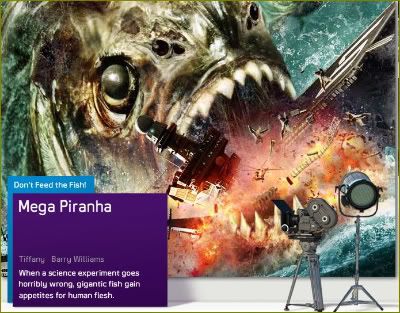 03:00 PM
Mega Piranha
Giant mutant piranha escape from the Amazon and head for Florida.
Cast includes Paul Logan, Tiffany, Barry Williams, David Labiosa, Jude Gerard Prest and Jesse Daly.
05:00 PM
Piranhaconda
Part Snake! Part Fish! All Killer!
A piranha-anaconda hybrid terrorizes a movie crew after a scientist steals an egg from the creature's nest.
Cast includes Michael Madsen, Rachel Hunter, Shandi Finnessey, Teri Ivens, Rib Hillis, Chris De Christopher, Kurt Yaeger, Michael Swan and Christina DeRosa.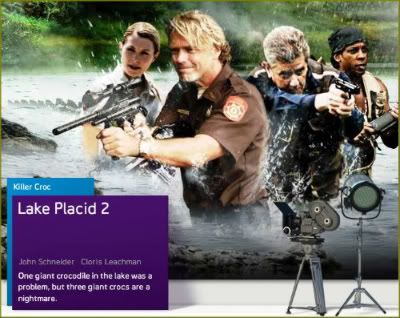 07:00 PM
Lake Placid 2
The quirky residents of
Lake Placid
once again become gator bait in this horror sequel. Eight years after the town was devastated by a giant crocodile, the creature's numerous offspring return for some human snacks of their own. It's up to the local sheriff (
John Schneider
), his ex-girlfriend, an
EPA
agent and a professional croc hunter to stop the bloodthirsty beasts before they kill again.
Guest includes John Schneider, Sarah Lafleur, Sam McMurray, Chad Michael, Alicia Ziegler, Joe Holt, Ian Reed Kesler, Justin Urich and Cloris Leachman.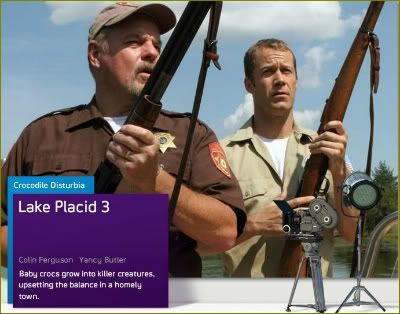 09:00 PM
Lake Placid 3
A game warden (
Colin Ferguson
) moves into his aunt's lakeside cabin with his wife and young son, and the little boy feeds the resident baby crocodiles until they grow up into monstrous predators that become a menace to the family.
Cast includes
Haven's
Colin Ferguson, Yancy Butler, Kirsty Mitchell, Kacey Barnfield, Jordan Grehs, Michael Ironside, Angelica Penn and Bianca Ilich.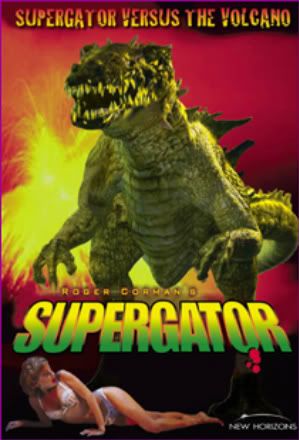 11:00 PM
Supergator
Scott Kinney (
Brad Johnson
) is an American geologist monitoring a local volcano when the Supergator, a prehistoric alligator recreated from fossilized
DNA
escapes from a secret bio-engineering research center. Kinney joins forces with another scientist and a Texan alligator hunter as they pursue the monster as it heads down river intent on destroying a luxurious resort packed with tourists.
Cast includes Brad Johnson, Kelly McGillis, Bianca Lawson, Mary Alexandra Stiefvater and Josh Kelly.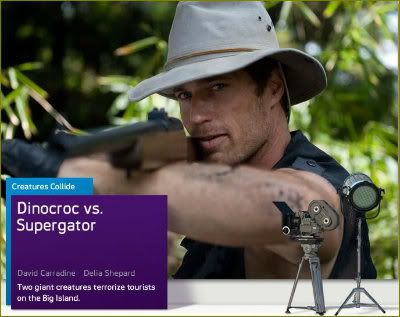 01:00 AM
Dinocroc Vs Supergator
Enormous reptiles escape from a research facility on a tropical island and feast on unwary tourists, culminating in a clash between a prehistoric crocodile and a monstrous alligator.
Cast includes David Carradine, James C. Burns, John Callahan, Lisa Clapperton, Bryan Hanna, Terrill Hardaway, Rib Hillis, Brooks Kephart, Corey Landis, Katy Magnuson, Amy Rasimas Holt, Jeff Rector, Travis Richey, Jenny Robinson, Tamie Sheffield, Delia Sheppard, Steve Silverie and Michael Swan.
03:00 AM
Croc
A large man-eating crocodile terrorizes tourists and locals near Krabi, in Thailand.
Cast includes Michael Madsen, Peter Tuinstra, Sherry Phungprasert, Elizabeth Healey, Scott Hazell and Tawon Saetang.