Source: Syfy
schedulebot
[
NOTE: Syfy schedule subject to change(s)
]

HORROR MOVIE MARATHON - SYFY: SCHEDULE THURSDAY, MAY 30, 2013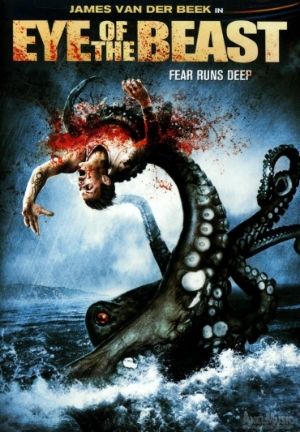 08:00 AM
Eye Of The Beast
- * New to Syfy! *
A giant squid terrorizes a small fishing town after overfishing causes a shortage of food.
Cast includes James Van Der Beek, Alexandra Castillo, Arne MacPherson, Ryan Rajendra Black, Brian Edward Roach and Larissa Tobacco.
10:00 AM
Flu Bird Horror
Avian flu fears are tapped in this horror tale about teens menaced by vicious mutant birds during a wilderness outing.
Cast includes Clare Carey, Lance Guest, Jonathon Trent, Sarah Butler, Rebekah Kochan, Bill Posley and Brent Lydic.
[Time out for a
Warehouse 13
season 4.5 marathon.
Click here to view the schedule
.]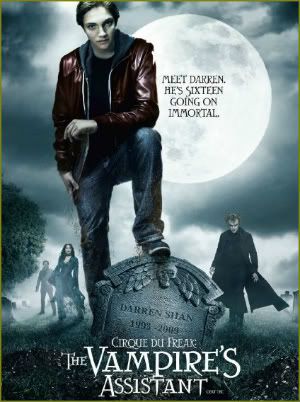 06:00 PM
Cirque Du Freak: The Vampire's Assistant
Small-town teen Darren (
Chris Massoglia
) falls in with a traveling freak show after being transformed into a vampire by the ringmaster. As Darren makes friends with the freaks, he discovers that the vampires are involved in a war with their rivals, the Vampanese, and that the supernatural underworld is about to explode.
Cast includes John C. Reilly, Josh Hutcherson, Chris Massoglia, Jessica Carlson,
Fringe's
Michael Cerveris, Ray Stevenson and Patrick Fugit.
08:00 PM
Shutter Island
U.S. Marshal Teddy Daniels (
Leonardo DiCaprio
) investigates the disappearance of a killer at a mental asylum located on an island currently in the path of a major hurricane. As Teddy's investigation continues, he suspects that the asylum's doctors are performing dangerous experiments and he begins to fear that there might be a supernatural presence on the island. Directed by
Martin Scorsese
.
Cast includes Leonardo DiCaprio, Mark Ruffalo, Ben Kingsley, Max von Sydow, Michelle Williams, Emily Mortimer, Patricia Clarkson, Jackie Earle Haley and Ted Levine.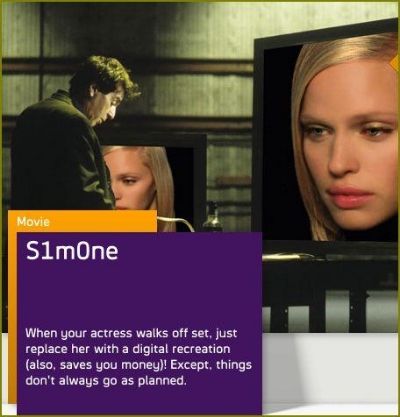 11:00 PM
S1m0ne
(2002)
A struggling film director (
Al Pacino
) creates a computer-generated actress (
Rachel Roberts
) to star in his comeback movie in this satire.
Cast includes Al Pacino, Winona Ryder, Jay Mohr, Catherine Keener, Evan Rachel Wood, Jeffrey Pierce, Rachel Roberts, Pruitt Taylor Vince and Jason Schwartzman.
01:30 AM
Children Of Men
Captivating thriller set in 2027 London, where no children are being born and a reluctant activist (
Clive Owen
) tries to protect a woman who becomes pregnant. Directed by
Alfonso Cuarón
, who co-wrote the script based on the
P.D. James
novel "
The Children of Men
."
Cast includes Clive Owen, Michael Caine, Chiwetel Ejiofor, Julianne Moore, Danny Huston, Charlie Hunnam, Paul Sharma, Tehmina Sunny and Pam Ferris.
03:30 AM
Prey
An American family on holiday in Africa becomes lost in a game reserve and stalked by lions.
Cast includes
Blue Bloods'
Bridget Moynahan, Peter Weller, Carly Schroeder, Jamie Bartlett, Conner Dowds and Marius Roberts.