Source:
You Tube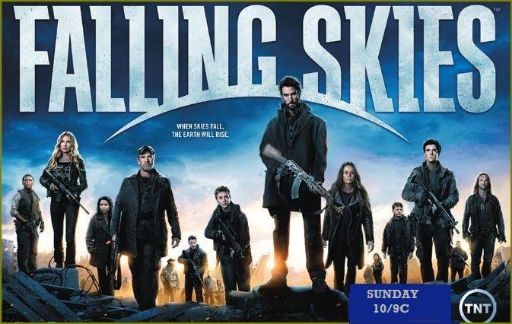 FALLING SKIES - VIDEO: 'AT ALL COSTS' EPISODE TRAILER - AIRS SUNDAY, JUNE 23, 2013 AT 10/9C ON TNT
Tom (
Noah Wyle
) is invited to meet an all-powerful leader after advanced weaponry helps the Charleston denizens thwart another alien attack. Elsewhere, Ben (
Connor Jessup
) struggles with his identity, and stunning new information could place everyone in jeopardy.
Guest stars include Doug Jones, Brad Kelly, Alissa Skovbye, Sarah Carter, Robert Sean Leonard, Matt Frewer, Stephen Collins, and
Battlestar Galactica's
Michael Hogan.