Source: Syfy
schedulebot
[
NOTE: Syfy schedule subject to change(s)
]

HORROR MOVIE MARATHON - SYFY: SCHEDULE THURSDAY, MARCH 14, 2013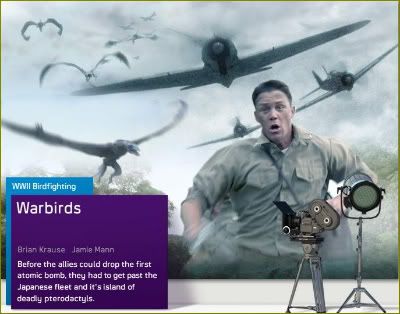 09:00 AM
Warbirds
A World War II bomber is forced to land on a Pacific island, where the crew is pitted against flying dinosaurs and rival Japanese forces.
Cast includes Jamie Elle Mann, Brian Krause, Tohoru Masamune, Lucy Faust and David Jensen.
11:00 AM
Bats: Human Harvest
Soldiers face genetically altered, flesh-eating bats while pursuing a terrorist in the caves of Afghanistan.
Cast includes David Chokachi, Michael Jace, Pollyanna McIntosh, Marty Papazian and Melissa De Sousa.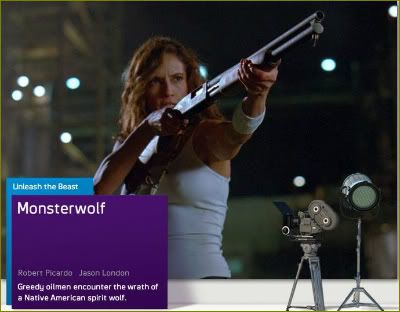 01:00 PM
Monsterwolf
A monstrous, seemingly unstoppable wolf wages an assault on an unscrupulous oil company's staff.
Cast includes Leonor Varela,
Stargate Atlantis'
Robert Picardo, Marc Macaulay, Steve Reevis, Jason London, Jon Eyez and Griff Furst.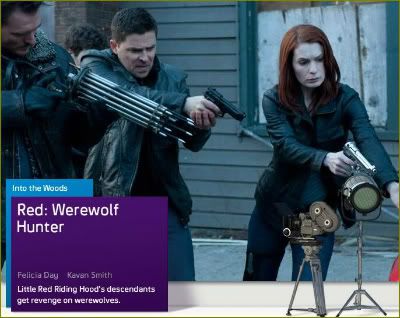 03:00 PM
Red: Werewolf Hunter
Red (
Felicia Day
), a descendant of "Little Red Riding Hood," brings her fiancé home to meet the family, where he learns that they hunt werewolves. When a werewolf bites her betrothed, it's up to Red to save his life.
Cast includes Felicia Day, Stephen McHattie, Greg Bryk, Rosemary Dunsmore, David Reale and
Stargate Atlantis'
Kavan Smith.
[Time out for Syfy Thursday Programming]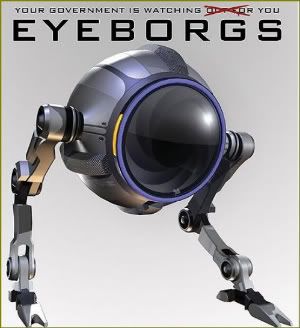 03:00 AM
Eyeborgs
FBI
Agent Gunner Reynolds (
Adrian Paul
) battles an army of weaponized security cameras that have been hacked by terrorists. The determined agent must convince the president to shut down his surveillance program before the machines take over.
Cast includes
Highlander's
Adrian Paul, Megan Blake, Luke Eberl and Tim Bell.