Source:
TV Worth Watching
[follow link for complete column]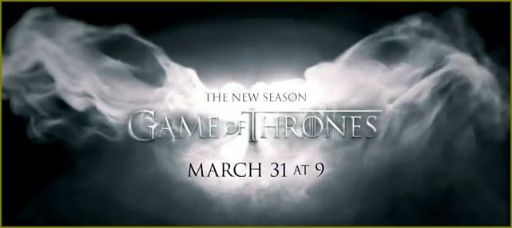 TV WORTH WATCHING: BEST BETS SUNDAY, MARCH 31, 2013
...
GAME OF THRONES
HBO, 9:00 p.m. ET
SEASON PREMIERE
: This new season manages to escalate things slowly, but surely, to a point where they've never been before, and Season 3 of
Thrones
benefits from the increased volatility. The best plot line, in the seasons sent for review, concerns the efforts of Daenerys Targaryen (
Emilia Clarke
) to assemble an army strong enough to claim the Iron Throne. Her search for that army leads to my favorite
Game of Thrones
scene to date, which involves some very liberal translations of different languages. For a full review, see Ed Bark's
Uncle Barky's Bytes
.
CLICK HERE TO VIEW A TRAILER PROMO FOR SEASON THREE