Source:
MSN TV
[follow link for complete column]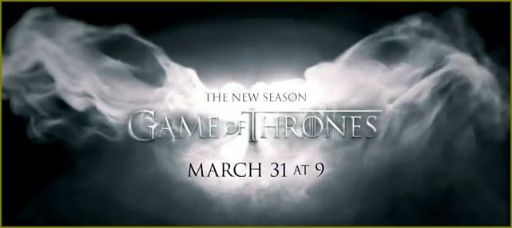 MSN TV: TONIGHT'S PICKS SUNDAY, MARCH 31, 2013
...
Game of Thrones
9:00 PM, HBOE
As Season 3 opens, the Lannisters maintain their hold on King's Landing, though stirrings in the North threaten to alter the balance of power. Robb Stark (
Richard Madden
), king in the North, faces a major calamity as he tries to build on his victories. A massive army of wildlings led by Mance Rayder (
Ciaran Hinds
) marches for the Wall. Daenerys Targaryen (
Emilia Clarke
), reunited with her dragons, attempts to raise an army in her quest for the Iron Throne.
CLICK HERE TO VIEW A TRAILER PROMO FOR SEASON THREE