Source: Syfy
schedulebot
HORROR MOVIE MARATHON - SYFY: SCHEDULE THURSDAY, FEBRUARY 23, 2012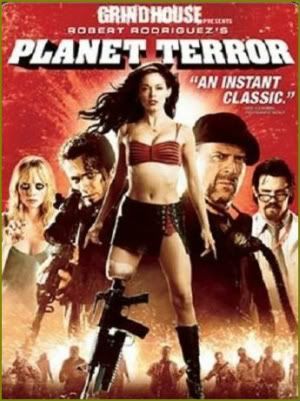 07:00 PM
Planet Terror
A go-go dancer and her ex lead a ragtag group fighting for survival after a bio-weapon mishap creates an army of zombies.
Robert Rodriguez
wrote and directed this gory homage to exploitation flicks.
Cast includes Rose McGowan, Freddy Rodríguez, Josh Brolin, Marley Shelton, Jeff Fahey, Michael Biehn, Bruce Willis, Naveen Andrews and Danny Trejo.
09:00 PM
Dawn Of The Dead
A nurse, a policeman, a young married couple, a salesman, and other survivors of a worldwide plague that is producing aggressive, flesh-eating zombies, take refuge in a mega Midwestern shopping mall.
Cast includes Sarah Polley, Ving Rhames, Jake Weber,
Torchwood: Miracle Day's
Mekhi Phifer, Ty Burrell, Michael Kelly, Kevin Zegers and
Stargate Universe's
Louis Ferreira.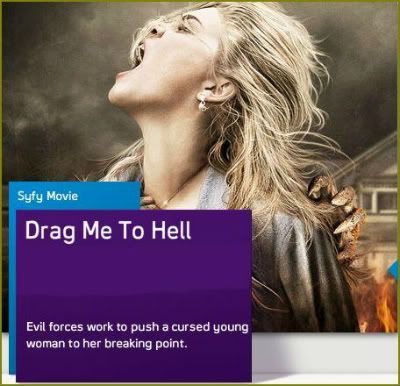 11:30 PM
Drag Me To Hell
Ambitious L.A. loan officer Christine Brown (
Alison Lohman
) incurs the wrath of a malevolent gypsy by refusing to grant her an extension on her home loan. Determined to get a promotion at work, Christine lays down the law when mysterious Mrs. Ganush literally begs for mercy at her feet. In retaliation, Mrs. Ganush places the curse of Lamia on her unfortunate target. Now, unless Christine can break the curse, she'll be tormented by a demon for three days before literally being dragged to hell.
Cast includes Alison Lohman, Justin Long, Lorna Raver, Dileep Rao, David Paymer, Adriana Barraza, Chelcie Ross,
Grimm's
Reggie Lee, Molly Cheek, Bojana Novakovic, Kevin Foster and
Stargate SG-1's
Alexis Cruz.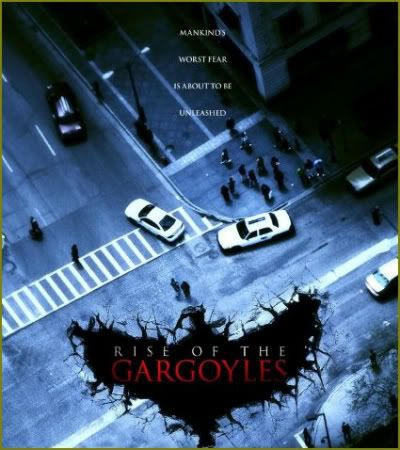 01:30 AM
Rise Of The Gargoyles
American professor Jack Richmond's (
Eric Balfour
) theories regarding pagan architecture leave him somewhat of a joke in the academic community. However, he is forced to put his pride aside and hurry to Paris before an ancient gargoyle destroys the city.
Cast includes
Haven's
Eric Balfour, Caroline Néron, Justin Salinger, Ifan Huw Dafydd, Nick Mancuso, Tanya Clarke and Constantin Barbulescu.