Source: Syfy
schedulebot
FANTASY MOVIE MARATHON - SYFY: ORIGINAL MOVIE MARATHON - SCHEDULE SATURDAY, FEBRUARY 25, 2012
09:00 AM
Enchanted
Delightful musical-comedy about a princess (
Amy Adams
) dispatched from her fairy-tale realm by an evil queen (
Susan Sarandon
) and resurfacing in modern-day Manhattan. She meets a divorced lawyer (
Patrick Dempsey
) who takes her in while she awaits the arrival of her Prince Charming (
James Marsden
).
Cast includes Amy Adams, Patrick Dempsey, James Marsden, Timothy Spall, Idina Menzel, Rachel Covey and Susan Sarandon.
11:00 AM
Beyond Sherwood Forest
Robin Hood (
Robin Dunne
) must find a cure for a woman cursed to turn into a murderous beast during the daytime, as well as keep Maid Marian (
Erica Durance
) safe from harm.
Cast includes
Sanctuary's
Robin Dunne and Robert Lawrenson,
Smallville's
Erica Durance, Julian Sands,
Stargate's
Katharine Isabelle, Mark Gibbon, John Novak, David Richmond-Peck, Bill Dow, Brent Stait, David Palffy and Paul Lazenby.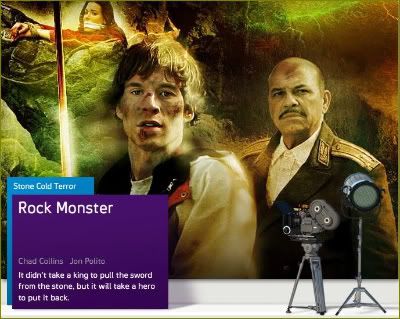 01:00 PM
Rock Monster
A college student must become a hero after he pulls a sword from a stone and unleashes the titular beast on an Eastern European village.
Cast includes Chad Michael Collins, Natalie Denise Sperl, Alicia Lagano, David Figlioli and Jon Polito.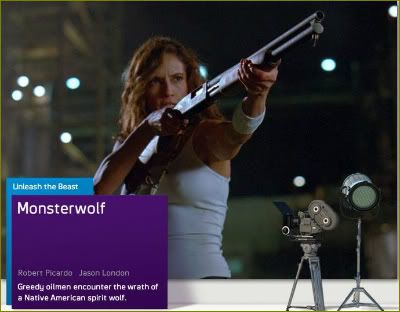 03:00 PM
Monsterwolf
A monstrous, seemingly unstoppable wolf wages an assault on an unscrupulous oil company's staff.
Cast includes Leonor Varela,
Stargate Atlantis'
Robert Picardo, Marc Macaulay, Steve Reevis, Jason London, Jon Eyez and Griff Furst.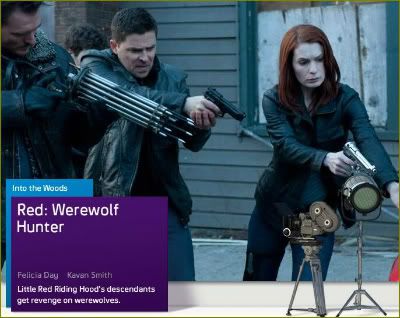 05:00 PM
Red: Werewolf Hunter
Red (
Felicia Day
), a descendant of "Little Red Riding Hood," brings her fiancé home to meet the family, where he learns that they hunt werewolves. When a werewolf bites her betrothed, it's up to Red to save his life.
Cast includes Felicia Day, Stephen McHattie, Greg Bryk, Rosemary Dunsmore, David Reale and
Stargate Atlantis'
Kavan Smith.
07:00 PM
Black Forest
-
Syfy Premiere!
A group of naive tourists take a sightseeing tour into a supposed enchanted forest, where they encounter evil creatures from the world of fantasy. Trapped in the
Black Forest
, their only hope of survival is fighting their way out.
Cast includes Ben Cross, Tinsel Korey, Claire Foster, Dhafer L'Abadine, Oliver James, Andy Clemence, Howerd Charles, Sarah Brown, Velizar Binev, Mike Straub, Sapphire Elia, Jesse Steele and Tobias Hewitt.
09:00 PM
Witchslayer Gretl
-
Syfy Premiere!
Twenty years after his encounter with the witch, a grown-up Hansel (
Paul McGillion
) returns to the haunted forest, seeking revenge. But there's a surprise waiting - his sister Gretel (
Shannen Doherty
) (who he thought had been killed) is the witch's protégé.
Cast includes Shannen Doherty,
Stargate Atlantis'
Paul McGillion,
Sanctuary's
Emilie Ullerup, John Boylan, Sarain Boylan, Jefferson Brown, Erica Cox and Marianthi Evans.
11:00 PM
Black Forest
01:00 AM
Witchslayer Gretl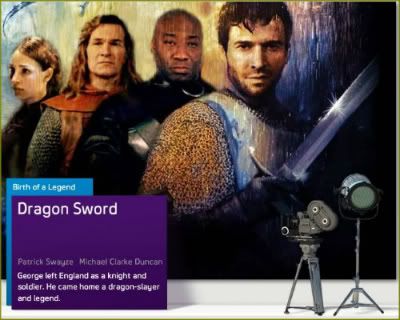 03:00 AM
Dragon Sword
A knight returning from the Crusades takes on a dragon and becomes a legend.
Cast includes James Purefoy, Patrick Swayze, Michael Clarke Duncan, Bill Treacher and
Covert Affair's
Piper Perabo.