Source: Syfy
schedulebot
FANTASY MOVIES MARATHON - SYFY: SUNDAY, JANUARY 8, 2012
09:00 AM
Dark Relic
Battle-weary Sir Gregory (
James Frain
) and his unlikely allies must fight a demon unleashed from a Holy Land relic in this fantasy tale set in 1099 A.D.
Cast includes James Frain, Clemency Burton-Hill, Tom Basden, Alyy Khan, Marija Karan, Samuel West and Atanas Srebrev.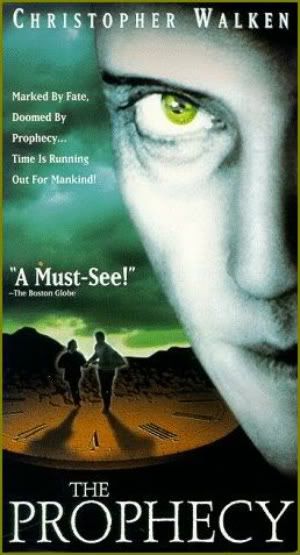 11:00 AM
The Prophecy
Angered that God gave souls to humans, Gabriel (
Christopher Walken
) leads an army of evil angels to raise hell on Earth.
Cast includes Christopher Walken, Elias Koteas, Virginia Madsen, Eric Stoltz, Viggo Mortensen, Amanda Plummer, Moriah 'Shining Dove' Snyder and Adam Goldberg.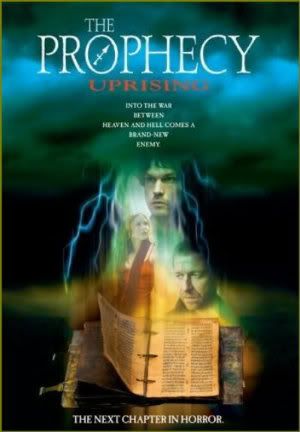 01:00 PM
Prophecy: The Uprising
A woman must protect an ancient manuscript from renegade angels.
Cast includes John Light, Sean Pertwee, Kari Wuhrer, Jason London, Doug Bradley, Georgina Rylance and Stephen Billington.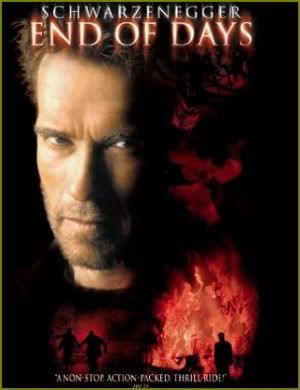 03:00 PM
End Of Days
At the end of the century, Satan visits New York in search of a bride. It's up to an ex-cop who now runs an elite security outfit to stop him.
Cast includes Arnold Schwarzenegger, Gabriel Byrne,
The Mentalist's
Robin Tunney, Kevin Pollak,
Warehouse 13's
CCH Pounder, Derrick O'Connor, David Weisenberg and Victor Varnado.
05:30 PM
Constantine
Constantine tells the story of irreverent supernatural detective John Constantine, who has literally been to hell and back.
Cast includes Keanu Reeves, Rachel Weisz, Shia LaBeouf, Djimon Hounsou, Max Baker, Pruitt Taylor Vince, Gavin Rossdale, Tilda Swinton and Peter Stormare.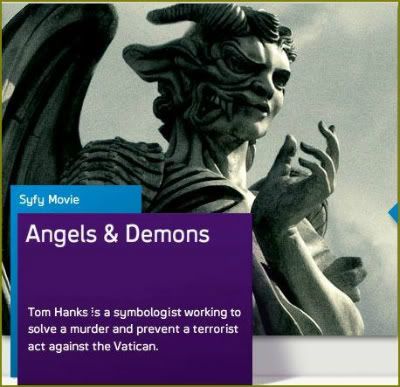 08:00 PM
Angels & Demons
Tom Hanks
returns to the role of Robert Langdon in this sequel to "The Da Vinci Code." Langdon uncovers the existence of the Illuminati, a secret sect thought to be defunct that plans to destroy the Catholic Church. Langdon joins forces with an Italian scientist (
Ayelet Zurer
) on a globe-trotting quest to stop the plan before it can come to fruition. Directed by
Ron Howard
.
Cast includes Tom Hanks, Ewan McGregor, Ayelet Zurer, Stellan Skarsgård, Pierfrancesco Favino, Nikolaj Lie Kaas and Armin Mueller-Stahl.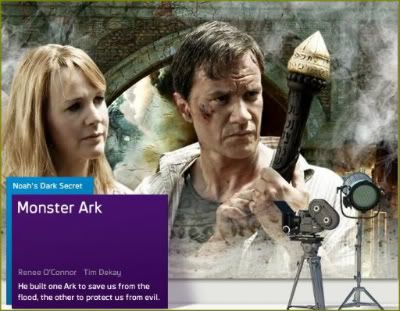 11:00 PM
Monster Ark
An ancient evil is unleashed by archaeologists in a remote region of the Middle East.
Cast includes Renée O'Connor,
White Collar's
Tim DeKay, Tommy 'Tiny' Lister, Amanda Crew, Carlos Leon, Bill Parks and Richard Gnolfo.
01:00 AM
The Prophecy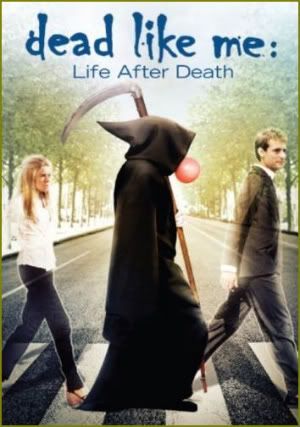 03:00 AM
Dead Like Me (2008)
In this feature-film follow-up to the cult series about grim reapers assigned to escort wayward souls into the afterlife, the undead reapers get a new boss, whose agenda creates disorder within the clan.
Cast includes Ellen Muth, Callum Blue, Sarah Wynter, Jasmine Guy, Britt McKillip, Christine Willes and Cynthia Stevenson.