Source: Syfy
schedulebot
END OF THE WORLD MOVIES MARATHON - SYFY: SATURDAY, JANUARY 7, 2012
09:00 AM
9
Courageous rag doll 9 and his friends battle an army of fearsome machines in a postapocalyptic world.
Featuring the voices of Christopher Plummer, Martin Landau, John C. Reilly, Crispin Glover, Jennifer Connelly, Fred Tatasciore, Elijah Wood, Alan Oppenheimer, Tom Kane and Helen Wilson.
10:30 AM
Stephen King's The Stand - Part One
A government-run biological warfare lab accidentally spreads a lethal virus that eradicates the world's population; as survivors try to restore civilization, they follow mystical leaders that lead them into a final battle between good and evil.
Cast includes
CSI: New York's Gary Sinise
, Molly Ringwald, Jamey Sheridan, Ruby Dee, Miguel Ferrer,
Stargate SG-1's
Corin Nemec, Rob Lowe, Laura San Giacomo, Ossie Davis, Matt Frewer and Ray Walston.
12:30 PM
Stephen King's The Stand - Part Two
The survivors of the virus begin to encounter one another and start their respective treks to meet Mother Abigail---or Randall Flagg.
02:30 PM
Stephen King's The Stand - Part Three
Mother Abigail's clan sets up a base of operations in Colorado and creates a governing board, which decides to send spies to Randall Flagg's headquarters.
04:30 PM
Stephen King's The Stand - Part Four
Mother Abigail's group heads west; Nadine suddenly turns against Flagg, and others soon join her.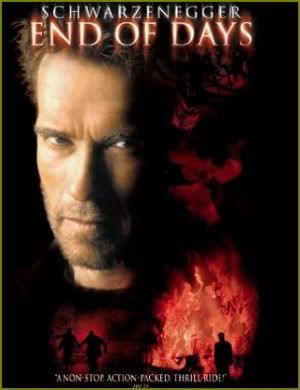 06:30 PM
End Of Days
At the end of the century, Satan visits New York in search of a bride. It's up to an ex-cop who now runs an elite security outfit to stop him.
Cast includes Arnold Schwarzenegger, Gabriel Byrne,
The Mentalist's
Robin Tunney, Kevin Pollak,
Warehouse 13's
CCH Pounder, Derrick O'Connor, David Weisenberg and Victor Varnado.
09:00 PM
Constantine
Constantine tells the story of irreverent supernatural detective John Constantine, who has literally been to hell and back.
Cast includes Keanu Reeves, Rachel Weisz, Shia LaBeouf, Djimon Hounsou, Max Baker, Pruitt Taylor Vince, Gavin Rossdale, Tilda Swinton and Peter Stormare.
11:30 PM
9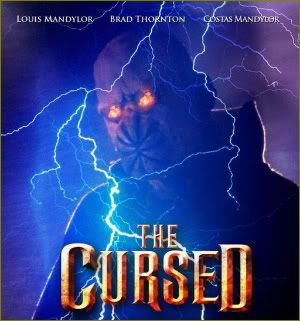 01:00 AM
The Cursed
While conducting research for a book, a writer awakens a malevolent creature in a Tennessee town with a dark past. Directed by
Joel Bender
.
Cast includes Louis Mandylor, Brad Thornton, Costas Mandylor, Francesca Cecil, James Marshall and Tom Wright.
03:00 AM
Darklight
An overheated chiller about a young woman (
Shiri Appleby
) who struggles to atone for her demonic past by putting her mystic powers to work for humanity as a society of zealots plots her downfall.
Cast includes Shiri Appleby, Richard Burgi, John de Lancie,
Stargate Atlantis'
David Hewlett and Ross Manarchy.