Source: Syfy
schedulebot

31 DAYS OF HALLOWEEN - SYFY: Zombie Movie Marathon Saturday, October 29, 2011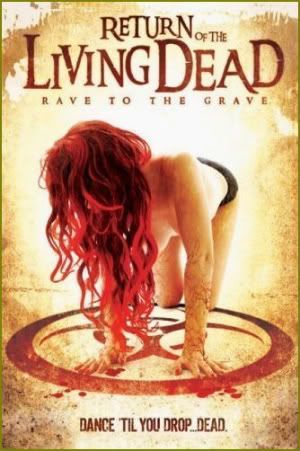 10:30 AM
Return Of The Living Dead: Rave To The Grave
On Halloween night, unsuspecting college kids take a party drug that turns them into zombies.
Cast includes Aimee-Lynn Chadwick, Cory Hardrict, John Keefe, Jenny Mollen, Peter Coyote, Claudiu Bleont and Sorin Cocis.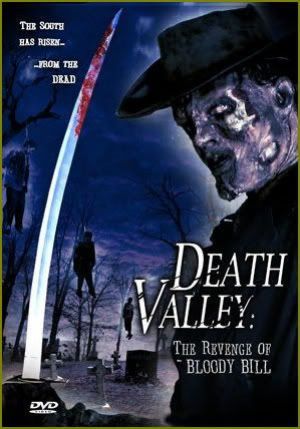 12:30 PM
Death Valley: The Revenge Of Bloody Bill
Jeremy Bouvet stars as a vengeful Civil War soldier who terrorizes a group of teens with his band of zombies.
Cast includes Chelsea Jean, Gregory Bastien, Denise Boutte, Scott Carson, Matt Marraccini, Kandis Erickson, Steven Glinn, Jeremy Bouvet and Dean N. Arevalo.
02:30 PM
Saw IV
Jigsaw may be dead, but
Tobin Bell
is mysteriously back in this fourth installment in the popular Saw series in this sequel that explores the killer's origins.
Cast includes Tobin Bell, Costas Mandylor, Scott Patterson, Betsy Russell, Lyriq Bent,
Stargate Universe's
Louis Ferreira,
Blue Blood's
Donnie Wahlberg, Angus Macfadyen and Dina Meyer.
04:30 PM
Dawn Of The Dead
A nurse, a policeman, a young married couple, a salesman, and other survivors of a worldwide plague that is producing aggressive, flesh-eating zombies, take refuge in a mega Midwestern shopping mall.
Cast includes Sarah Polley, Ving Rhames, Jake Weber,
Torchwood: Miracle Day's
Mekhi Phifer, Ty Burrell, Michael Kelly, Kevin Zegers and
Stargate Universe's
Louis Ferreira.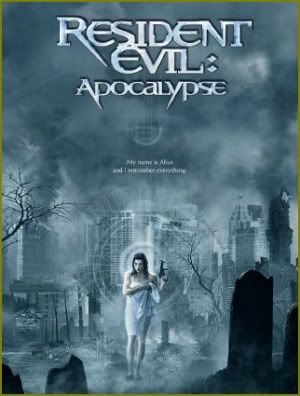 07:00 PM
Resident Evil: Apocalypse
Milla Jovovich
does battle with zombies and a sinister corporation in a sequel that covers much of the same scary ground as the original.
Cast includes Milla Jovovich, Sienna Guillory, Oded Fehr, Thomas Kretschmann, Sophie Vavasseur, Razaaq Adoti, Jared Harris and Mike Epps.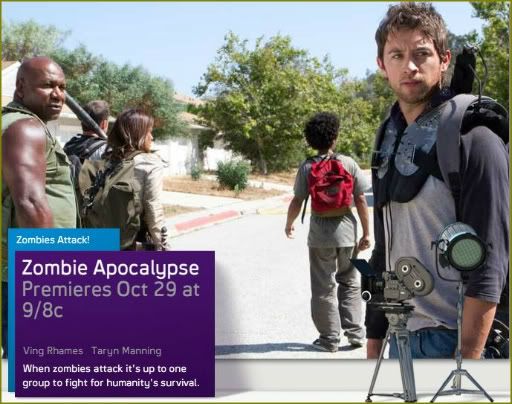 09:00 PM
Zombie Apocalypse
-
PREMIERE
Months after a zombie plague has wiped out 90 percent of the American population, a small group of survivors fight their way cross-country to a rumored refuge on the island of Catalina.
Cast includes Ving Rhames, Lesley-Ann Brandt, Taryn Manning, Eddie Steeples, Johnny Pacar, Gerald Webb, Gary Weeks, Lilan Bowden and Robert Blanche.
11:00 PM
Halloween
(2007) After being committed for 17 years, Michael Myers, now a grown man and still very dangerous, escapes from the mental institution (where he was committed as a 10 year old) and he immediately returns to Haddonfield, where he wants to find his baby sister, Laurie. Anyone who crosses his path is in mortal danger. Cast includes Malcolm McDowell, Scout Taylor-Compton, Tyler Mane, Sheri Moon Zombie, William Forsythe, Danielle Harris, Kristina Klebe, Skyler Gisondo, Danny Trejo, Brad Dourif, Richard Lynch, Clint Howard, Dee Wallace and Sid Haig. 01:30 AM
Zombie Apocalypse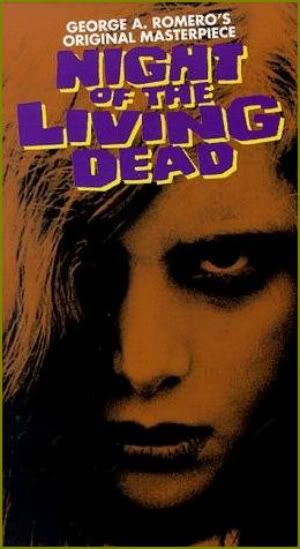 03:30 AM
Night Of The Living Dead
Classic low-budget shocker about a plague of zombies running amok in rural Pennsylvania.
Cast includes Duane Jones, Judith O'Dea, Karl Hardman, Marilyn Eastman, Keith Wayne, Judith Ridley and Kyra Schon.