Source:
BBC America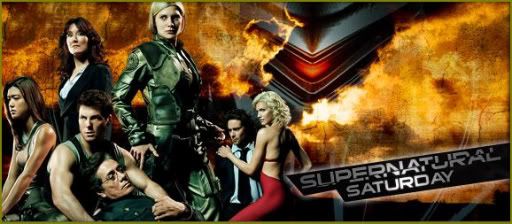 BATTLESTAR GALACTICA - BBC AMERICA: 'Pegasus' Sneak Peek Airs Saturday, September 17, 2011 at 7/6C
An unknown ship appears on Galactica's DRADIS and is initially presumed to be Cylons. To the astonishment of the crew, it turns out to be the Battlestar Pegasus, a ship thought to have been long lost in the initial Cylon Attack.
Galactica's crew discovers that a second battlestar, the Pegasus, survived the attack on the 12 Colonies, but tensions erupt when Adm. Cain (
Michelle Forbes
) relieves Adama of command of the fleet.
Guest stars include Michelle Forbes, Graham Beckel, John Pyper-Ferguson, Sebastian Spence, Leah Cairns, Fulvio Cecere, Mike Dopud, Derek Delost and Vincent Gale.