Source:
Syfy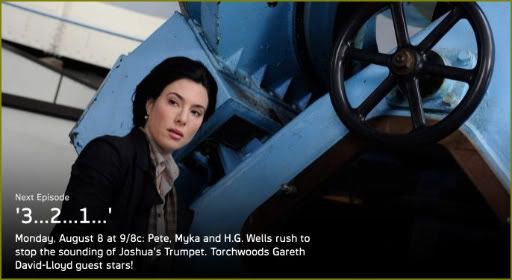 WAREHOUSE 13 - SYFY VIDEO: '3...2...1...' Episode Trailer Airs Monday, August 8, 2011 at 9/8C
Pete, Myka and H.G. Wells track Joshua's Trumpet, an artifact that has eluded three generations of Warehouse agents, which now may pose a threat to a packed baseball stadium.
Guest stars include Jaime Murray, Scott Anderson, Aaron Ashmore,
Torchwood's
Gareth David-Lloyd, Andrea Drepaul and Johnny Larocque.