Source:
Amanda Tapping Twitter

Sanctuary season four premieres on Syfy in October 2011.
AMANDA TAPPING - SANCTUARY: Tapping Tuesday Twitter Recap Aug 2 '11
#TappingTuesday questions! Here we go...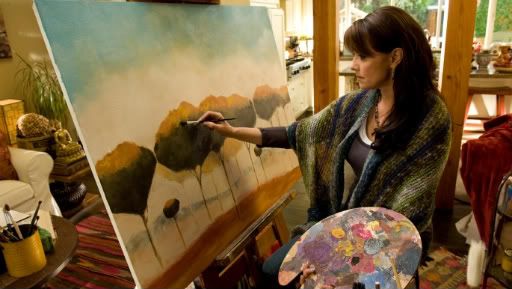 Q1 a - Sylvia Jahans - Hello Amanda, my question is, are you all allowed to adlib if any of you forget your lines...
Q1 b - ...& do you get to keep them in the show if it's good? Thank you Amanda, I love your
Sanctuary
show so much & never miss an episode..
Q1 c - ...You & your team do a great job, please keep them coming!! Looking out for season 4.xo.
A1 - Hi and thank you! Yes we adlib a bit and it often makes it into the show. Usually funny or cheeky lines.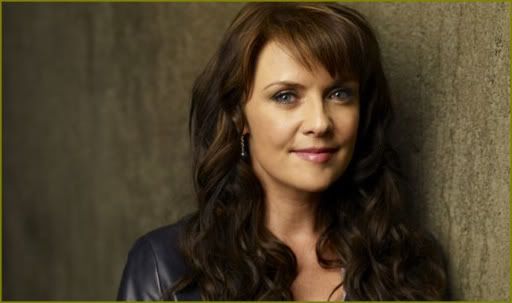 Q2 - Alex Nait - Hi Amanda! Do you think Magnus sings in the shower? What do you think she sings? xx Thanks!
A2 - Gosh I hope so. Pretty sure she's a Beatles girl.
Q3 - Christina Lilleland - Hi!!! In my family we love to cook & bake. Do you? Which do you prefer? What's your favorite thing to make?
A3 a - I love both! Olivia and I make a lot of cookies and cupcakes. And I like to cook anything! Soups and Thai stir fries...
A3 b - ...Plus I make a mean Xmas dinner.
Q4 -
@Milkoneesugar
- im starting a new job soon. What was your first job and have you got any advice?


A4 - I was the cashier at a fruit and vegetable market. Advice? Smile and nod. Smile and nod.
Q5 -
@puffandruffle
You've talked about what it's like to work with Chris and Jonathan - was wondering what Peter [Wingfield] is like to work with. Thx!
A5 - Peter is so nice. So unassuming. He is lovely, mischievous and has a wonderful laugh.
Q6 -
@Peany_C
- Hi! I once saw a
Star Wars
play at the Theater..Do U think
SG1
or
Sanctuary
could be adapted as plays?
A6 - Absolutely. That would be awesome. And weird. But still awesome. :)
Thank you everyone! Hope you all have a great week! xo A