Source: Syfy
schedulebot
SYFY: SUNDAY MOVIE MARATHON AUGUST 28, 2011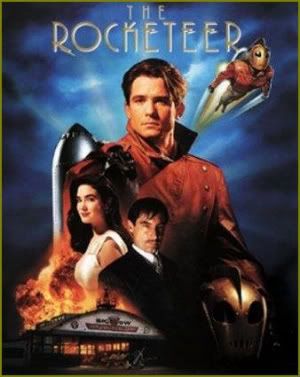 10:00 AM
The Rocketeer
In 1938 Los Angeles, a pilot (
Bill Campbell
) finds a rocket-pack that enables him to fly.
Cast includes Bill Campbell, Jennifer Connelly, Alan Arkin, Jon Polito, Timothy Dalton, Paul Sorvino, William Sanderson, Margo Martindale, Melora Hardin, Terry O'Quinn, Ed Lauter and James Handy.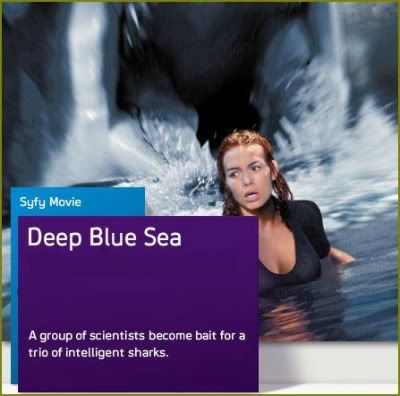 12:30 PM
Deep Blue Sea
Renny Harlin
directed this thriller about genetically altered sharks that terrorize the scientists experimenting on them.
Cast include
Hung's
Thomas Jane, Saffron Burrows, Samuel L. Jackson, Jacqueline McKenzie, Michael Rapaport, Stellan Skarsgård and
NCIS: Los Angeles'
LL Cool J.
02:30 PM
Saw II
Dull-edged sequel to the 2004 hit picks up with the sadistic serial killer once again putting his victims in horrific life-or-death situations.
Cast includes Tobin Bell, Shawnee Smith, Donnie Wahlberg, Erik Knudsen, Franky G, Glenn Plummer, Emmanuelle Vaugier and Dina Meyer.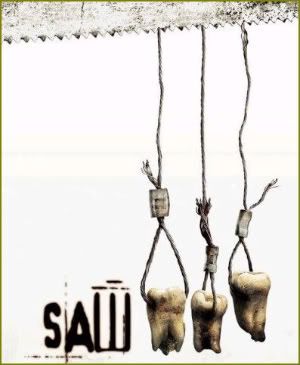 04:30 PM
Saw III
Jigsaw kidnaps a doctor to keep him alive while he watches his new apprentice put an unlucky citizen through a brutal test.
Cast includes Tobin Bell, Shawnee Smith, Angus Macfadyen, Costas Mandylor,
Blue Blood's
Donnie Wahlberg, Dina Meyer, Leigh Whannell and Mpho Koaho.
07:00 PM
Saw IV
Jigsaw may be dead, but Tobin Bell is mysteriously back in this fourth installment in the popular Saw series in this sequel that exlpores the killer's origins.
Cast includes Tobin Bell, Costas Mandylor, Scott Patterson, Betsy Russell, Lyriq Bent,
Stargate Universe's
Louis Ferreira,
Blue Blood's
Donnie Wahlberg, Angus Macfadyen and Dina Meyer.
09:00 PM
P2
Predictable thriller about a businesswoman (
Rachel Nichols
) who is trapped in an underground parking garage on Christmas Eve and terrorized by a psychopathic security guard (
Wes Bentley
).
Cast includes Wes Bentley, Rachel Nichols, Simon Reynolds, Philip Akin and Miranda Edwards.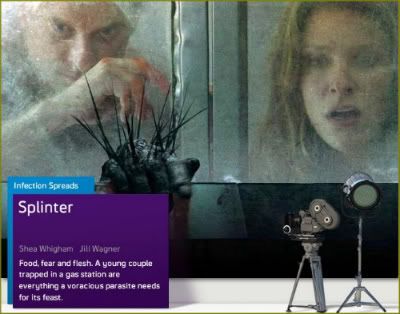 11:00 PM
Splinter
A young couple and an escaped convict are trapped in an isolated gas station by a parasite that transforms its still-living victims into deadly hosts.
Cast includes Charles Baker, Jill Wagner, Paulo Costanzo, Shea Whigham, Rachel Kerbs and Laurel Whitsett.
01:00 AM
Bone Eater
A highway crew accidentally unleashes a deadly creature tied to Native American mythology that leaves boneless victims in its wake.
Cast includes
Babylon 5's
Bruce Boxleitner, Clara Bryant, Robert Clotworthy, Roark Critchlow, Randy Flagler, Gil Gerard, Brian Gross, Veronica Hamel, Kristen Honey, Michael Horse, William Katt and
Star Trek's
Walter Koenig.