Source:
MSN TV
[follow link for complete column]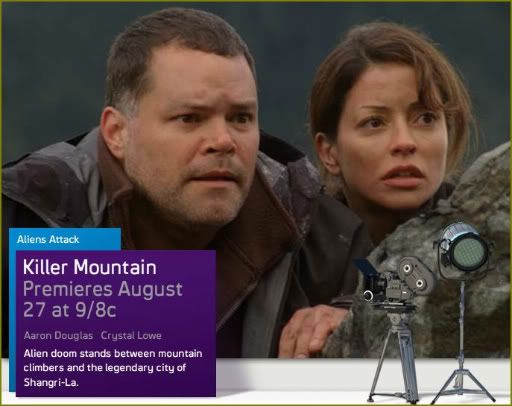 MSN TV: Tonight's Picks Saturday, August 27, 2011
...
Killer Mountain
9:00 PM, SYFY
Monster in the Himalayas! Abominable snowman? Nope, alien. In this new suspense tale, a rescue team is sent to search for a missing expedition on a forbidden mountain and discovers why it's forbidden: It's the secret site of Shangri-La and is guarded by a vicious attack alien, the Druk.
Aaron Douglas
and
Paul Campbell
star.