Source: Syfy
schedulebot
SYFY: ANACONDAS, BOAS AND SNAKES GALORE MOVIE MARATHON THURSDAY, SEPTEMBER 1, 2011
7:00 PM
Anacondas: The Hunt For The Blood Orchid
Uninspired tongue-in-cheek thriller about a scientific expedition in Borneo, where giant snakes thrive in the jungle.
Cast includes Johnny Messner, KaDee Strickland, Matthew Marsden, Nicholas Gonzalez,
Bones'
Eugene Byrd, Karl Yune,
Eureka's
Salli Richardson-Whitfield and Morris Chestnut.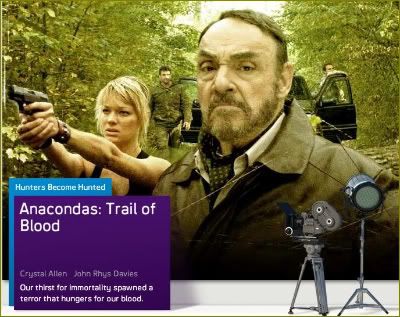 09:00 PM
Anacondas: Trail Of Blood
A genetically created Anaconda, cut in half, regenerates itself into two aggressive giant snakes, due to the Blood Orchid.
Starring Crystal Allen, Linden Ashby, Danny Midwinter, Ana Ularu, Claudiu Bleont, Anca-Ioana Androne and John Rhys-Davies.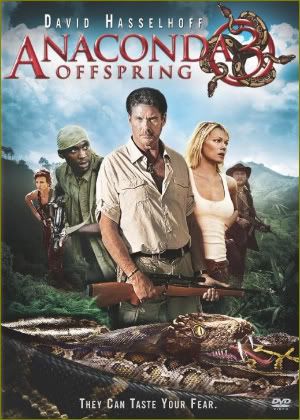 11:00 PM
Anaconda 3
A hunt for two massive snakes is launched following their escape from a research facility where their longevity was studied.
Cast includes David Hasselhoff, Crystal Allen, Ryan McCluskey, Patrick Regis, Anthony Green and John Rhys-Davies.
01:00 AM
Boa Vs. Python
After an overly ambitious businessman transports an 80-foot python to the United States, the beast escapes and starts to leave behind a trail of human victims. An FBI agent and a snake specialist come up with a plot to combat the creature by pitting it against a bioengineered, 70-foot boa constrictor. It's two great snakes that snake great together!
Starring
Stargate Atlantis'
David Hewlett, Jaime Bergman, Kirk B.R. Woller, Adamo Palladino, Angel Boris Reed, Marianne Stanicheva and Griff Furst.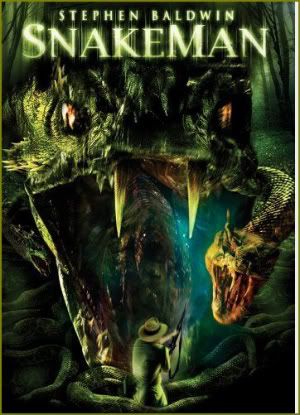 03:00 AM
Snake King
An object is found that points to the secret of eternal youth so a research team is sent to find the fountain only to find it is protected by a giant snake.
Starring Stephen Baldwin, Jayne Heitmeyer, Larry Day, Gary Hudson and Ross McCall