Source:
SFP-Now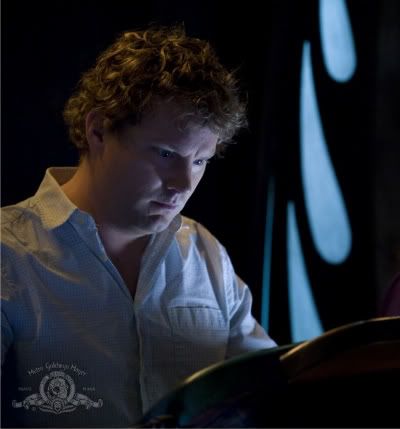 STARGATE UNIVERSE - SCIFI PULSE NOW: Patrick Gilmore Audio Interview
SFP-NOW Episode 17
For episode 17
Wayne Hall
steps through the
Stargate
and does a fantastic job of interviewing
Patrick Gilmore
, who is best known to fans of
Stargate Universe
as Dr. Dale Volker. During the interview Gilmore discusses his role in SGU and also talks a little about his role in the hit web series
Riese
among many other things.
This Week In Television sees Wayne and I very briefly discuss the last episode of
Doctor Who
, which concluded the two part season opener, and we also discuss the last couple of episodes of
Supernatural
, which saw the return of Crowley. This Week In Comics saw us joined again by Gianluca Glaser, who gave Wayne and I the low down on future comics, which led to a great discussion about the recent controversy surrounding issue 900 of Action Comics, which sadly overshadowed a fantastic conclusion to
The Black Ring
storyline by
Paul Cornell
.
So why note join us as we trip on through the ever changing worlds of science fiction and fantasy in comics, television and movies.
DOWNLOAD