Source:
MSN TV
[follow link for complete column]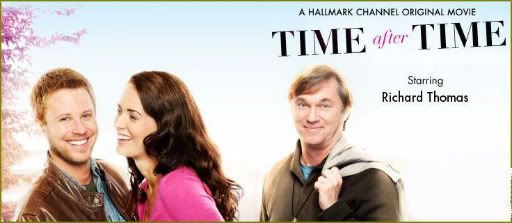 MSN TV: Tonight's Picks Saturday, March 19, 2011
...
Time After Time
9:00 PM, HALL
A career crisis sends a young newspaperman (Kaj-Erik Eriksen) back to his Long Island hometown, where he goes back to work for the local paper and confronts some ghosts from his past ... and future, it turns out. He meets a familiar-looking older fellow (Richard Thomas) who turns out to be his future self, who's traveled back in time to help him change the course of his life. Christine Chatelain [Riese: Kingdom Falling] also stars in this new romantic fantasy.
Source:
Hallmark Channel
You Tube channel