Source: Syfy
schedulebot
Syfy (US): Goblins, Ghouls and Banshees Movie Marathon Saturday, March 26, 2011
09:00 AM
Death Tunnel
For an initiation stunt, five college women are locked in a Kentucky hospital built in 1910 where 63,000 people died from a disease known as the "white plague". Deep under the hospital is the "Death Tunnel" which once were used to secretly remove the dead from the grounds. Durable B-movie actor John Saxon marks his feature directorial debut--sort of--with DEATH HOUSE.
Cast includes Steffany Huckaby, Melanie Lewis, Yolanda Pecoraro, Kristin Novak, Annie Burgstede, Jason Lasater and Gary Wolf.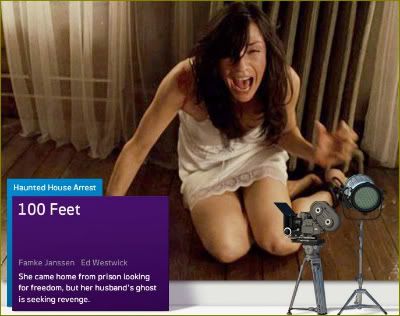 11:00 AM
100 Feet
Famke Janssen stars in this haunted-house tale about a woman who is sentenced to house arrest after she killed her abusive spouse in self-defense. Written and directed by Eric Red.
Cast includes Famke Janssen, Bobby Cannavale, Ed Westwick, Michael Paré, Patricia Charbonneau and John Fallon.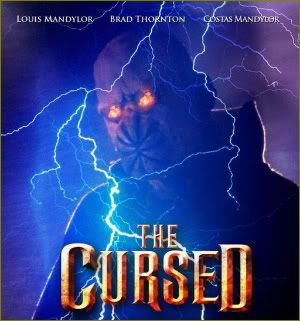 01:00 PM
The Cursed
While conducting research for a book, a writer awakens a malevolent creature in a Tennessee town with a dark past. Directed by Joel Bender.
Cast includes Louis Mandylor, Brad Thornton, Costas Mandylor, Francesca Cecil, James Marshall and Tom Wright.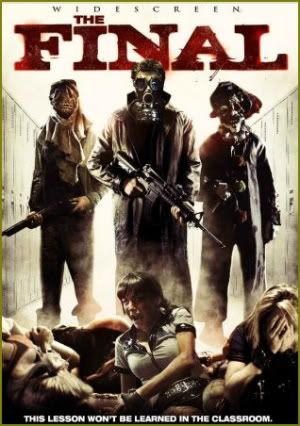 03:00 PM
The Final
A group of high school outcasts get revenge on the students that torment them.
Cast includes Marc Donato, Jascha Washington, Whitney Hoy, Justin Arnold, Lindsay Seidel and Julin.
05:00 PM
Open Graves
A group of American students in Spain stumbles across a sinister board game, in which the loser eventually suffers a terrible death.
Cast includes Mike Vogel, Eliza Dushku, Ethan Rains, Naike Rivelli and Lindsay Caroline Robba.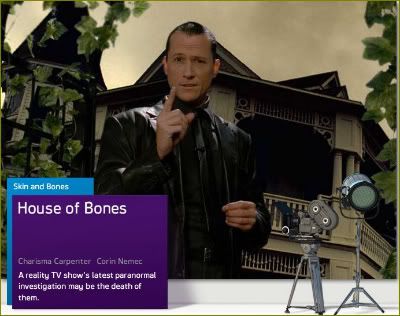 07:00 PM
House Of Bones
Paranormal investigators from a syndicated television series get more than they bargained for when they probe a notorious New Orleans house.
Cast includes Angel's Charisma Carpenter, Marcus Lyle Brown, Rick Robinson Jr., Collin Galyean, Kyle Russell Clements, Stephanie Honore and Stargate SG-1's Corin Nemec.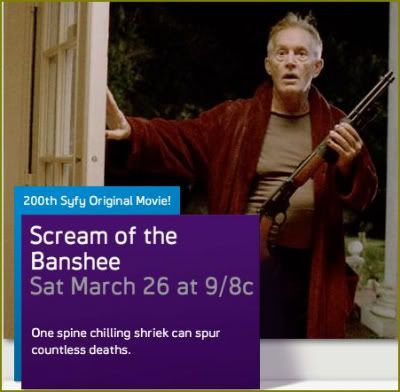 09:00 PM
Scream Of The Banshee
In "Scream of the Banshee," when a college professor opens a mysterious and ornate box discovered hidden in the tunnels under her university, she and her students hear the horrifying scream of a bloodthirsty Banshee. Everyone who hears the scream is fated to die a strange and terrible death. Now the professor, her daughter and a few of her students must try to stop the Banshee. Cast includes Lance Henriksen, Lauren Holly, Monica Acosta, Eric F. Adams, Marcelle Baer, Edrick Browne, Leanne Cochran, Thomas C. Daniel and Todd Haberkorn.
11:00 PM
Goblin
Halloween spawns a goblin that is bent on taking a baby from an unsuspecting family, and it's up to their teenage daughter to save her little brother from becoming the creature's meal. Cast includes Gil Bellows, Tracy Spiridakos, Camille Sullivan, Reilly Dolman, Andrew Wheeler, Stargate SG-1's Colin Cunningham and Battlestar Galactica's Donnelly Rhodes. What's Wrong - Goblin Watch a death scene from the Syfy Original Movie "Goblin." 01:00 AM
Scream Of The Banshee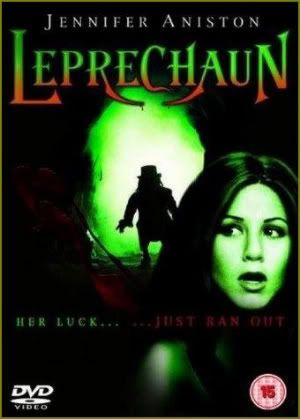 03:00 AM
Leprechaun
A man steals a leprechaun's pot of gold in Ireland, unwittingly setting himself up for the evil imp's bloodthirsty revenge.
Cast includes Warwick Davis, Jennifer Aniston, Ken Olandt, Mark Holton, Robert Hy Gorman and Shay Duffin.