Source:
Cowboys & Indians
[follow link for complete interview]

LONGMIRE - COWBOYS & INDIANS: BAILEY CHASE INTERVIEW
The actor shines on 'Longmire' as Branch Connally, the deputy who chaps his sheriff's hide in more ways than one.
By
Joe Leydon
August 2013
Bailey Chase
is on his way to shoot a campaign commercial. But don't misunderstand: He's not really a politician. He just plays one — sort of — on television.
Specifically,
Chase
plays Branch Connally, the ambitious deputy of the title character in
Longmire
, the popular
A&E
series based on the western-mystery novels by
Craig Johnson
...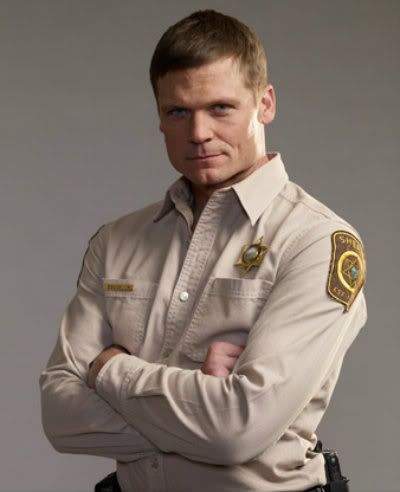 ...
Cowboys & Indians: What do you think are the most important things you discovered about Branch Connally during season one?
Bailey Chase
: "
Well, the thing to remember is, my character is the only main character who's not established in the books. And so I had some questions coming in to the series about who this guy was. I just wanted him to be able to be his own man, and not just a one-note bad guy or adversary. Obviously, the writers came through on every front over the course of the first season, and they wrote really well for Branch. And I'm really happy where we're picking up in season two, right where we left off.

Branch and Longmire are still going head to head. But, again, he's also becoming more and more of his own man. Walt has a few years on him — and some more experience and wisdom. But I feel like Branch is closing the gap...
"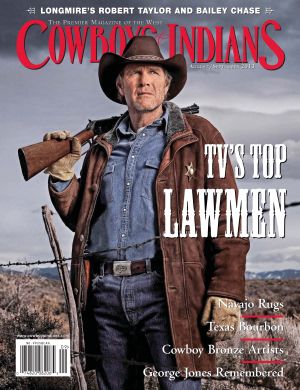 The
Cowboys & Indians
August 2013 issue includes several items on
Longmire
including:
TV Recap: Top 5 Things To Know About 'Longmire,' Season 2, Episode 10
;
On The Set Of 'Longmire'
and
TV's Top Lawmen
.
Longmire
airs Monday at 10/9C on
A&E TV
.
CLICK HERE TO VIEW THE EPISODE TRAILER FOR 'NATURAL ORDER,' AIRING AUGUST 12, 2013.