Source:
Collider
[follow link for complete interview]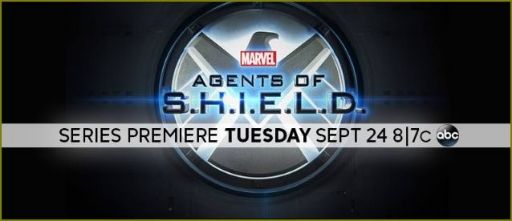 COLLIDER: Joss Whedon Talks MARVEL'S AGENTS OF S.H.I.E.L.D., Its Weekly Format, Planning Agent Coulson's Return, How the Series Ties into the Films and More
by
Christina Radish
August 6, 2013
One of the most highly anticipated showsof the upcoming fall TV season is Marvel's
Agents of S.H.I.E.L.D.
Clark Gregg
reprises his role as Agent Phil Coulson from Marvel's feature films, as he assembles a small, highly select group of Agents, who together will investigate the new, the strange and the unknown, across the globe, in order to protect the ordinary from the extraordinary. The show also stars
Ming-Na Wen
,
Brett Dalton
,
Iain De Caestecker
,
Elizabeth Henstridge
and
Chloe Bennet
.
While at the
ABC
portion of the
TCA Press Tour
, executive producer
Joss Whedon
talked about the trust they have in making this show, how refreshing it is to be part of a series where he's not the primary showrunner, the format they're looking to follow on a weekly basis, why it's important for this team to not have superpowers, whether or not this was always the plan for Agent Coulson, that the mystery of Coulson will unravel throughout the season, whether more actors from the Marvel movies could make appearances on the show, how often they'll tie things into the world of the films, and what all of his work with Marvel means for a
Dr. Horrible
sequel...
...
Collider: What sort of format are you looking to follow, on a weekly basis?
Joss Whedon
: "
There's not going to be some new hero, every week. There could be a device. There could be a mystery. There are so many aspects to what's happened, since everybody in the world found out that there is a superhero team and there were aliens that invaded New York, and we want to be able to change it up, every week. We want to be able to deal with every aspect – the spy stuff, the hero stuff, the heartfelt stuff, the humor. We want to make sure that you get something that feels a little bit different, so it's not just turkey, every day.
"
Collider: How important is it for the members of this team to not be super-powered?

Joss Whedon
: "
The thing that appealed to me about this show, from the very beginning, is the idea of the people who don't have the superpowers, who didn't get the hammer and who didn't, get the super soldier serum, and the idea that everybody matters. There's very much a sense of, "Well, what about the rest of us? How do we cope with this?" And so, yeah, it was important that our core team, while they are extraordinary and incredibly good at what they do and ridiculously attractive, they don't fall under the category of super...
"
Agents of Shield
premieres Tuesday, September 24, 2013 at 8/7C on
ABC
.
CLICK HERE TO VIEW THE AGENTS OF SHIELD COMIC-CON 2013 PANEL
Agents of Shield cast includes Clark Gregg, Ming-Na, Brett Dalton, Elizabeth Henstridge, Ian De Caestecker and Chloe Bennet.