Source:
Mingle Media TV Network
You Tube channel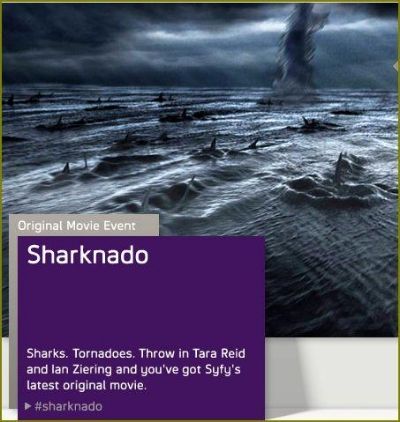 SHARKNADO - MINGLE MEDIA TV NETWORK: SCREENWRITER THUNDER LEVIN VIDEO INTERVIEW
Aug 8, 2013
Mingle Media TV and Red Carpet Report host,
Kim Horcher
, was invited to interview
Thunder Levin
, screenwriter of the hit phenom,
Sharknado
, during Shark Week. This campy sci-fi thriller has sold out theaters and even received an encore broadcast due to its popularity so we thought it would be great to talk to him during Shark Week about this movie and what's next.
Sharknado
airs (again) on
Syfy
on Thursday, August 22, 2013 at 7/6C.