Source: Syfy
schedulebot
[
NOTE: Syfy schedule subject to change(s)
]

HORROR AND FANTASY MOVIE MARATHON - SYFY: SCHEDULE THURSDAY, AUGUST 15, 2013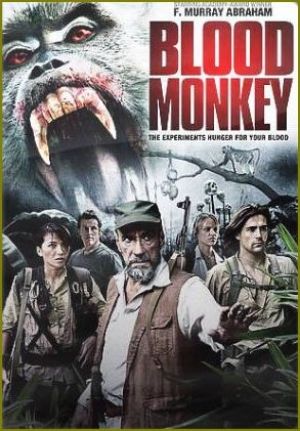 09:00 AM
Blood Monkey
A crazed professor (
F. Murray Abraham
) forces young researchers to embark on an expedition to find a monstrous primate.
Cast includes F. Murray Abraham, Matt Ryan, Amy Manson, Matt Reeves, Laura Aikman, Sebastian Armesto, Freishia Bomanbehram and Prapimporn Karnchanda.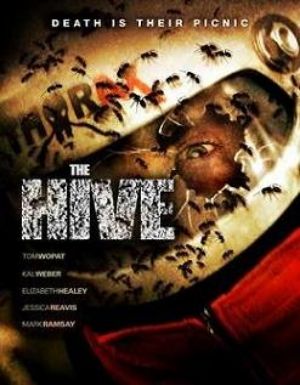 11:00 AM
The Hive
When ants, displaying never-before-seen behavior, seize an island, the controversial Thorax Team is called to stop the massive threat only to discover that the ants are controlled by something beyond this world.
Cast includes Tom Wopat, Kal Weber, Elizabeth Healey, Jessica Reavis, Mark Ramsey, Pisek Intrakanchit, Kittiphit Tamrongweenijchai, Elizabeth Bodner, Chalad Na Songkhla, Sujinthara Phumjan and Dorrie Salmon.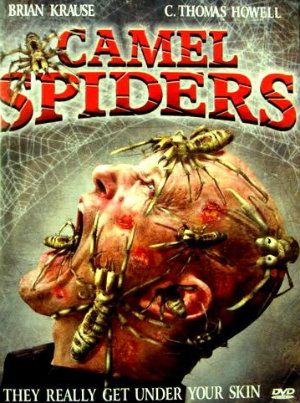 01:00 PM
Camel Spiders
Deadly spiders from the Middle East get transported to the southwest U.S., where they boldly seek human prey.
Cast includes Brian Krause, C. Thomas Howell, Melissa Brasselle, Diana Terranova, GiGi Erneta, Jon Mack, Michael Swan, Hayley Sanchez, Kurt Yaeger, Michael Bernardi, Matthew Borlenghi and Gerald Webb.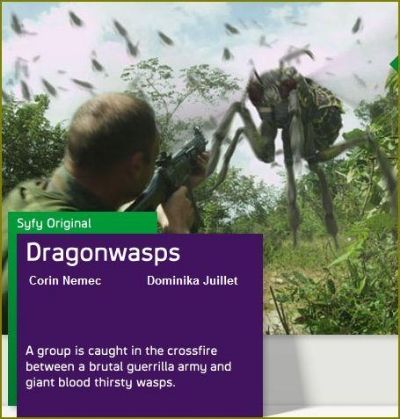 03:00 PM
Dragonwasps
When her father mysteriously disappears on an expedition, beautiful entomologist Gina Humphries (
Dominika Juillet
) and her fiery assistant, Rhonda (
Nikolette Noel
), set out to search the rain forests of Belize. Due to numerous robberies and assaults in the jungle, they are escorted by heavily-armed soldiers. Guerillas, lead by the infamous Jaguar (
Gildon Roland
), ambush the convoy and incite a bloody shootout. Just when things can't get worse, a horde of murderous
Dragon Wasps
, massive flying bugs that shoot flame from their abdomens, swarms the soldiers. Now the military must defeat Jaguar's bandits and survive the fearsome insect onslaught as they venture inside the
Dragon Wasps'
hive.
Cast includes
Stargate SG-1's
Corin Nemec, Gildon Roland, Dominika Juillet, Benjamin Easterday, Nikolette Noel and Cosondra Sjostrom.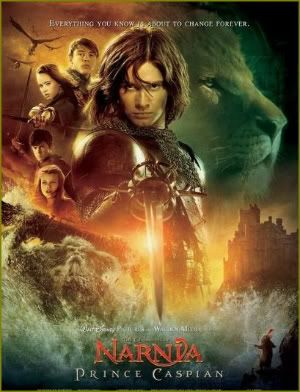 05:00 PM
The Chronicles Of Narnia: Prince Caspian
The four Pevensie children return to
Narnia
, only to discover that a thousand years have passed since they ruled there, and the evil King Miraz (
Sergio Castellitto
) has taken charge. With the help of a heroic mouse called Reepicheep, and the exiled heir to the throne, Prince Caspian (
Ben Barnes
), they set out to overthrow the King, once again with Aslan's help.
Cast includes Ben Barnes, Georgie Henley, Skandar Keynes, William Moseley, Anna Popplewell, Sergio Castellitto,
Game of Thrones'
Peter Dinklage, Warwick Davis and Vincent Grass.
08:00 PM
Pirates Of The Caribbean: Dead Man's Chest
Overstuffed sequel in which crafty pirate Jack Sparrow (
Johnny Depp
) schemes to get out of a debt that would have him hand over his soul to the ghostly Davy Jones.
Cast includes Johnny Depp, Orlando Bloom, Keira Knightley, Jack Davenport, Bill Nighy, Jonathan Pryce,
Once Upon A Time's
Lee Arenberg and Stellan Skarsgård.
11:00 PM
The Chronicles Of Narnia: Prince Caspian
02:00 AM
Dragonwasps
04:00 AM
Camel Spiders