Source: Syfy
schedulebot
[
NOTE: Syfy schedule subject to change(s)
]

BOLD ADVENTURERS MOVIE MARATHON - SYFY: SCHEDULE MONDAY, AUGUST 12, 2013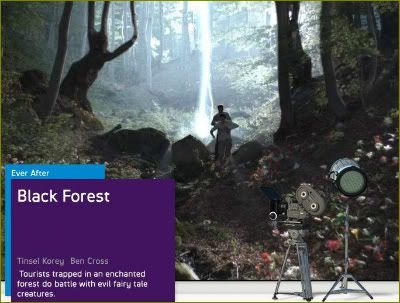 09:00 AM
Black Forest
A group of naive tourists take a sightseeing tour into a supposed enchanted forest, where they encounter evil creatures from the world of fantasy. Trapped in the
Black Forest
, their only hope of survival is fighting their way out.
Cast includes Ben Cross, Tinsel Korey, Claire Foster, Dhafer L'Abadine, Oliver James, Andy Clemence, Howerd Charles, Sarah Brown, Velizar Binev, Mike Straub, Sapphire Elia, Jesse Steele and Tobias Hewitt.
11:00 AM
Jack Hunter And The Lost Treasure Of Ugarit
The titular fortune hunter (
Ivan Sergei
) journeys to Syria to find what may be a cursed treasure.
Cast includes Ivan Sergei,
Warehouse 13's
Joanne Kelly, Thure Riefenstein, Susan Ward, Mario Naim Bassil and Mehmet Polat.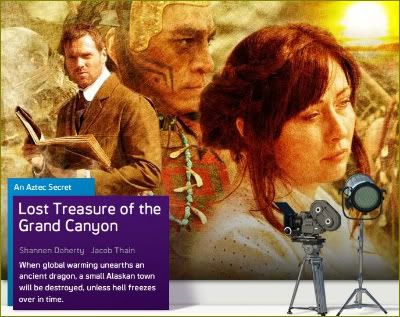 01:00 PM
Lost Treasure Of The Grand Canyon
A quest to save an elderly archaeologist pits his daughter (
Shannen Doherty
) and his students against an Aztec god.
Cast includes
Saving Hope's
Michael Shanks, Shannen Doherty, Toby Berner, Rob McConachie, Luis Javier, Peter New, and
Stargate
alums JR Bourne, Heather Doerksen, Duncan Fraser, Byron Chief-Moon, Alan C. Peterson, Peter Kent and Darcy Laurie.
03:00 PM
Raiders Of The Lost Ark
Indiana Jones (
Harrison Ford
) is assigned to find the mystically empowered Ark of the Covenant before the Nazis can obtain it for their own evil use.
Cast includes Harrison Ford, Karen Allen, Paul Freeman, Ronald Lacey, John Rhys-Davies, Denholm Elliott, Alfred Molina and Wolf Kahler.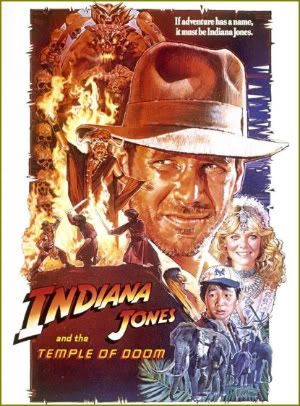 05:30 PM
Indiana Jones And The Temple Of Doom
Harrison Ford
(Indiana Jones) gets help from a feisty heroine (
Kate Capshaw
) and a sawed-off sidekick (
Ke Huy Quan
) in this "
Raiders
" prequel featuring a sacred jewel, a bloodthirsty cult, human sacrifices, runaway mining cars, a chamber of scorpions and a perilous bridge.
Cast includes Harrison Ford, Kate Capshaw, Jonathan Ke Quan, Amrish Puri, Roshan Seth, Philip Stone, Roy Chiao and David Yip.
08:00 PM
Indiana Jones And The Last Crusade
Fedora and whip at the ready, Indiana Jones (
Harrison Ford
) sets off on his third cinematic outing accompanied by none other than his father, Henry (
Sean Connery
), to explore the cradle of civilization on a perilous hunt for the Holy Grail. The Nazis are also after the powerful relic, but no one is what they seem in this rousing quest for everlasting life.
Cast includes Harrison Ford, Sean Connery, Denholm Elliott, Alison Doody, John Rhys-Davies, Julian Glover, River Phoenix, Michael Byrne, Kevork Malikyan, Robert Eddison, Richard Young and Alexei Sayle.
11:00 PM
Highlander: The Source
Adrian Paul
and
Peter Wingfield
star in this sequel that puts Duncan MacLeod and a group of immortals on a quest to locate the source of their immortality.
Cast includes Adrian Paul, Thekla Reuten, Cristian Solimeno,
Sanctuary's
Peter Wingfield, Jim Byrnes, Stephen Rahman Hughes, Stephen Wight and Thom Fell.
01:00 AM
Lost Treasure Of The Grand Canyon