Source:
MSN T
V [follow link for complete column]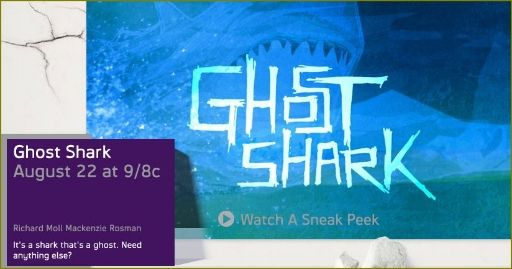 MSN TV: TONIGHT'S PICKS THURSDAY, AUGUST 22, 2013
...
Ghost Shark
9:00 PM, SYFY
How is
Syfy
going to top "
Sharknado
"? How about a shark that returns from the dead bent on revenge? That's the premise of this new tale, which stars
Mackenzie Rosman
("
7th Heaven
") as the daughter of the fisherman who killed the titular creature and is now its target.
Richard Moll
("
Night Court
") plays a lighthouse keeper who joins her quest to stop the madness.
CLICK HERE TO VIEW THE MOVIE TRAILER