Source:
SciFi and TV Talk
[follow link for complete interview]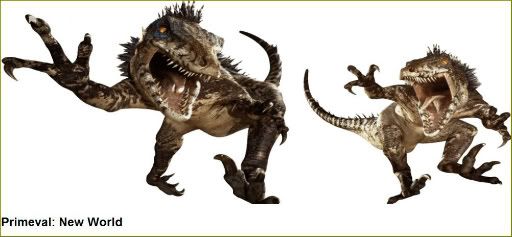 SCIFI AND TV TALK: Primeval's Andrew-Lee Potts - Best of Both Worlds
by
Steve Eramo
03/22/2012
For the past five years, Paleontology buff, techno-whiz and self-proclaimed geek Connor Temple along with his teammates have been working out of the British-based ARC (Anomaly Research Centre) and risking their lives to keep humankind safe from prehistoric (and futuristic) predators finding their way into our world via temporal anomalies in time and space. This is the premise for the hit Sci-Fi TV series
Primeval
. While the UK version of the show appears to have ended, the fight to safeguard the human race carries on with the Canadian-made
Primeval: New World
.
Set in Vancouver, British Columbia, this new series chronicles the adventures of a brand new team of anomaly experts. Filming began on its first season a couple of weeks ago, and in addition to the new faces in the cast, there is one very familiar one,
Andrew-Lee Potts
, who plays Connor in the original
Primeval
. Reprising his role as a guest-star in
New World
, the actor was thrilled when he first heard about this
Primeval
spin-off and, of course, excited when offered the chance to take part in its storytelling.
"
I thought the fact that New World was being made was a fantastic idea and a compliment to Primeval's success
," says
Potts
, taking a much-deserved breather after a day of shooting on
New World
. "
Also, one of my favorite places I've ever been to is Vancouver, and because that's where the new series is filming, I knew how visually strong it would be and all the amazing locations that the creators could use to tell their stories, from the water, to the city, to the forest, to the snow – they've got everything here in Vancouver. Most of all, I was just pleased about the continuation of the story and the franchise. I was really happy that everyone involved had managed to pull it all together, and obviously there's still an audience out there for Primeval to live on, so it's all cool
...