Source:
Yahoo! TV
[follow link for complete column]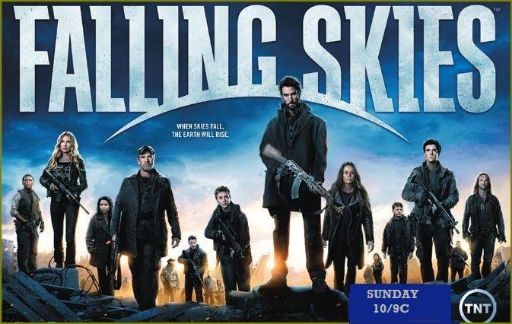 YAHOO! TV - Weekend Picks - What to Watch This Weekend
A list of can't-miss hot shows, undiscovered gems and fan favorites airing this Friday, Saturday and Sunday
...
Falling Skies
SUNDAY 10 PM on TNT
Season Finale
: The third season of
TNT's
gritty alien-apocalypse thriller wraps up tonight, with the human militia scoring a major victory by taking out a key alien stronghold. But before they can celebrate, a new wave of extraterrestrial visitors arrives on Earth to make survival that much harder.
CLICK HERE TO VIEW THE EPISODE TRAILER FOR FALLING SKIES' SEASON FINALE, 'BRAZIL'