Source:
Yahoo! TV
[follow link for complete column]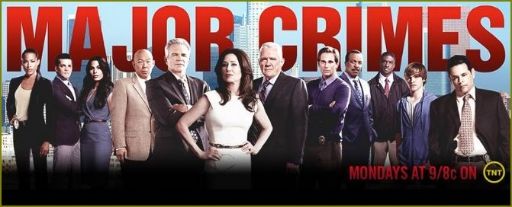 Yahoo! TV: Monday's Picks: What to Watch Monday, July 15, 2013
A list of can't-miss hot shows, undiscovered gems and fan favorites
...
Major Crimes
MONDAY 9 PM on TNT
Is this another sequel to "
Grumpy Old Men
"? Nah, it's just Provenza and Flynn teaming up to search for a missing child with gender dysphoria. (Although we'd totally watch these two in the
Matthau
and
Lemmon
roles, wouldn't you?) Meanwhile, Raydor's estranged hubby Jack tries to make up for lost time in the parenting department.
CLICK HERE TO VIEW THE EPISODE TRAILER FOR MAJOR CRIMES' 'BOYS WILL BE BOYS'