Source:
Chiller TV

LOST GIRL - CHILLER TV VIDEO: SEASON ONE MINITHON PROMO - PREMIERES MONDAY, JULY 8, 2013
Lost Girl
season four premieres in 2014
Syfy
!
Lost Girl season one cast includes Anna Silk, Kris Holden-Ried, Ksenia Solo, Zoie Palmer, Rick Howland and K.C. Collins.
08:00 PM
It's a Fae, Fae, Fae, Fae World
Bo (
Anna Silk
) has been living on the run for years, trying to figure out why she kills people when she kisses them. After leaving someone she kills out in the open, she is contacted by a group called The Fae. She discovers who and what she is, and is told to join one of two tribes, either the Light or the Dark. She refuses and chooses the side of humanity instead.
Guest stars include Clé Bennett, Emmanuelle Vaugier, Grahame Wood, Rob Archer and Stephen R. Hart.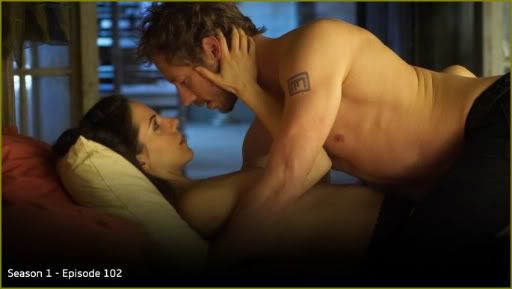 09:00 PM
Where There's a Will, There's a Fae
Bo (
Anna Silk
) agrees to help a will-o'-the-wisp find the person who stole his treasure in exchange for information on her birth-parents. More is revealed of the world of the Fae, including some species of Fae and their society. Bo also gains two allies in her search for her truths.
Guest stars include Richard McMillan, Elias Toufexis, Debra McCabe, Keith Dinicol, George Tchortov and Killian Gray.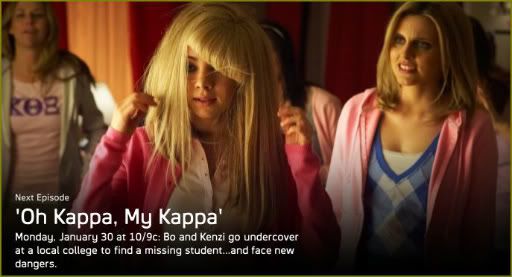 10:00 PM
Oh Kappa, My Kappa
Bo and Kenzi (
Anna Silk
,
Ksenia Solo
) open a private investigation office. Their first job is to find a missing student at a local college. Kenzi goes undercover in the college, Bo joins campus security to uncover what happened. Bo and Dyson's (
Kris Holden-Ried
) relationship goes on the rocks and another species of Fae is revealed.
Guest stars include John Kapelos, Shauna MacDonald, Krysta Carter, Jenny Raven, Nikki Grant, Kim Roberts and Lizz Alexander.
11:00 PM
It's a Fae, Fae, Fae, Fae World
12:00 AM
Where There's a Will, There's a Fae