Source:
TV Worth Watching
[follow link for complete column]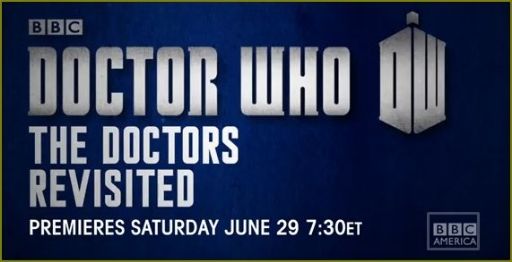 TV WORTH WATCHING: BEST BETS SATURDAY, JUNE 29, 2013
...
DOCTOR WHO: THE DOCTORS REVISITED – THE SIXTH DOCTOR
BBC America, 8:30 p.m. ET
The latest edition in this series of specials profiling the various incarnations of the Doctor brings us the Sixth Doctor, played by
Colin Baker
. He may be to
Doctor Who
what
George Lazenby
is to
James Bond
, but still, here he is. And for those who need a prior primer,
BBC America
is prefacing this new special with all the previous Doctors Revisited specials, beginning at 6 p.m. ET with The First Doctor.
CLICK HERE TO VIEW THE VIDEO PREVIEW OF DOCTOR WHO: REVISITED