Source: Syfy
schedulebot
[
NOTE: Syfy schedule subject to change(s)
]

ADVENTURE MOVIE MARATON - SYFY: SCHEDULE THURSDAY, MAY 9, 2013
11:00 AM
The Immortal Voyage Of Captain Drake
Two rival sea captains embark on quests to exotic lands after they meet a mysterious sultan.
Cast includes
Highlander's
Adrian Paul, Temuera Morrison, Wes Ramsey, Daniel Kash, Sofia Pernas and Nick Harvey.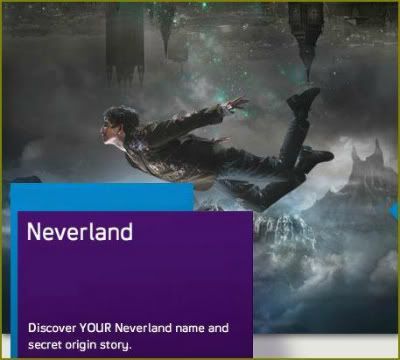 01:00 PM
Neverland, Part One
A gang of young pickpockets snatches a magical orb that transports them into a fantastical realm in the debut of the miniseries set before Peter Pan met Wendy and Hook became a captain.
Cast includes Rhys Ifans, Anna Friel, Charles Dance, Q'orianka Kilcher, Charlie Rowe, Bob Hoskins, Keira Knightley and Raoul Trujillo.
03:00 PM
Neverland, Part Two
Young pickpockets traverse a magical realm in this tale set before Peter Pan met Wendy and Hook became a captain.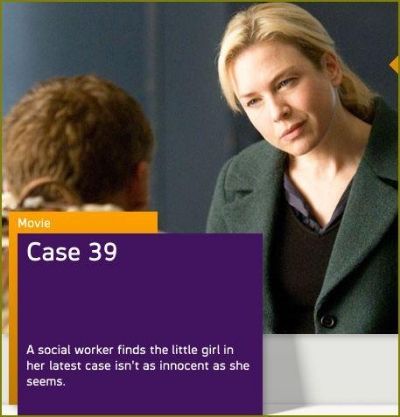 07:00 PM
Case 39
Social worker Emily (
Renée Zellweger
) uncovers a lethal secret about a 10-year-old girl whose case she is responsible for after the child's parents try to harm her.
Cast includes Renée Zellweger, Jodelle Ferland, Ian McShane, Bradley Cooper, Callum Keith Rennie, Adrian Lester, Kerry O'Malley, Cynthia Stevenson, Alexander Conti, Philip Cabrita, Benita Ha, Alisen Down, Fulvio Cecere, Colin Lawrence, Andrew Airlie and Sarah-Jane Redmond.
09:00 PM
S1m0ne
(2002)
- Syfy Premiere!
A struggling film director (
Al Pacino
) creates a computer-generated actress (
Rachel Roberts
) to star in his comeback movie in this satire.
Cast includes Al Pacino, Winona Ryder, Jay Mohr, Catherine Keener, Evan Rachel Wood, Jeffrey Pierce, Rachel Roberts, Pruitt Taylor Vince and Jason Schwartzman.
11:30 PM
Repo Men
Organ-repo man Remy (
Jude Law
) is targeted by his former partner Jake (
Forest Whitaker
) after receiving a replacement heart and subsequently falling behind on payments for his new ticker. With the help of another debtor Beth (
Alice Braga
), Remy finds a way to beat the system and and fight back against the Union, a producer of artificial organs known for taking back body parts by force when recipients fail to pay the bill.
Cast includes Jude Law, Forest Whitaker, Alice Braga, Liev Schreiber,
Game of Thrones'
Carice van Houten, Chandler Canterbury, Joe Pingue and Liza Lapira.