Source: Syfy
schedulebot
[
NOTE: Syfy schedule subject to change(s)
]

FANTASY MOVIE MARATHON - SYFY: SCHEDULE MONDAY, APRIL 22, 2013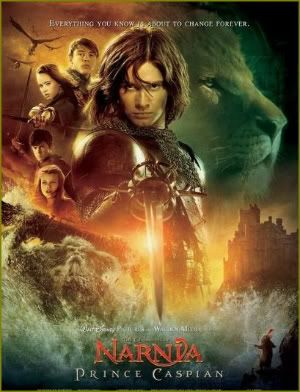 10:30 AM
The Chronicles Of Narnia: Prince Caspian
The four Pevensie children return to Narnia, only to discover that a thousand years have passed since they ruled there, and the evil King Miraz has taken charge. With the help of a heroic mouse called Reepicheep, and the exiled heir to the throne, Prince Caspian, they set out to overthrow the King, once again with Aslan's help.
Cast includes Ben Barnes, Georgie Henley, Skandar Keynes, William Moseley, Anna Popplewell, Sergio Castellitto,
Game of Thrones'
Peter Dinklage, Warwick Davis and Vincent Grass.
01:30 PM
Interview With The Vampire: The Vampire Chronicles
Anne Rice
wrote this lurid adaptation of her 1976 bestseller, with
Tom Cruise
as the unremorseful bloodsucker Lestat and
Brad Pitt
as his conscience-stricken protégé.
Cast includes Brad Pitt, Christian Slater, Tom Cruise, Thandie Newton, Kirsten Dunst, Stephen Rea and Antonio Banderas.
04:00 PM
The Mummy Returns
Adventurer Rick O'Connell (
Brendan Fraser
) once again battles the resurrected mummy in this sequel to the 1999 hit. Loud, absurd escapist fare with kitschy special effects.
Cast includes Brendan Fraser, Rachel Weisz, John Hannah, Arnold Vosloo, Oded Fehr, Patricia Velasquez, Freddie Boath, Alun Armstrong, Dwayne Johnson, Adewale Akinnuoye-Agbaje, Shaun Parkes, Bruce Byron, Joe Dixon, Tom Fisher, Aharon Ipalé and Quill Roberts.