Source:
Syfy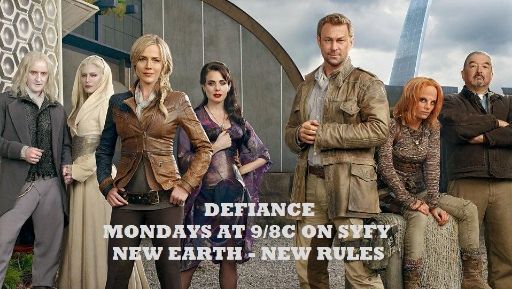 DEFIANCE - SYFY VIDEO FEATURETTE: 'JAIME MURRAY ON THE MAYOR'S SPEECH'
Jaime Murray (Stahma Tarr) gives her two cents on the pep speech by the mayor.
Defiance cast includes Tony Curran, Jaime Murray, Julie Benz, Mia Kirshner, Grant Bowler, Stephanie Leonidas and Graham Greene.
NEW series
Defiance
airs Monday at 9/8C on Syfy.
CLICK HERE TO VIEW THE EPISODE TRAILER FOR 'DOWN IN THE GROUND WHERE THE DEAD MEN GO,' AIRING APRIL 22, 2013.