Source:
Digital Spy
[follow link for companion article]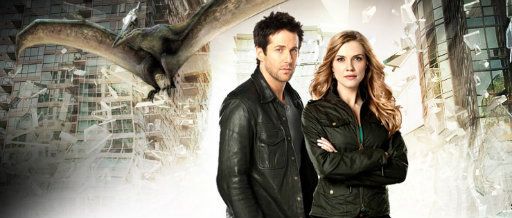 PRIMEVAL: NEW WORLD - DIGITAL SPY: NIALL MATTER, SARA CANNING, DANNY RAHIM VIDEO INTERVIEW
'Primeval: New World' stars: 'It's an evolution of the original'
Primeval: New World cast includes Eureka's Niall Matter, Sara Canning, Danny Rahim, Crystal Lowe, Miranda Frigon and Geoff Gustafson.
[
NOTE: Primeval: New World moves to Tuesday at 10pm beginning January 22, 2013 on Space Channel in Canada. The series will premiere in the US on Syfy in 2013, and in the UK on Watch Channel on Tuesday, January 8, 2013 at 9PM.
]