Source: Syfy
schedulebot
[
NOTE: Syfy schedule subject to change(s)
]
SCIFI MOVIE MARATHON - SYFY: SCHEDULE MONDAY, DECEMBER 24, 2012

Star Trek: The Next Generation cast includes Patrick Stewart, Jonathan Frakes, LeVar Burton, Marina Sirtis, Brent Spiner, Michael Dorn, Gates McFadden and Wil Wheaton.
08:00 AM
Star Trek: The Next Generation
Sins Of The Father
Worf (
Michael Dorn
) meets the brother (
Tony Todd
) he didn't know he had, and together they go before the Klingon High Council to defend their late father's honor against treason charges.
Guest stars include Charles Cooper, Tony Todd, Patrick Massett and Thelma Lee.
09:00 AM
Star Trek: The Next Generation
Allegiance
Picard (
Patrick Stewart
) is kidnapped by an alien force and replaced by a look-alike.
Guest stars include Stephen Markle, Reiner Schöne and Joycelyn O'Brien.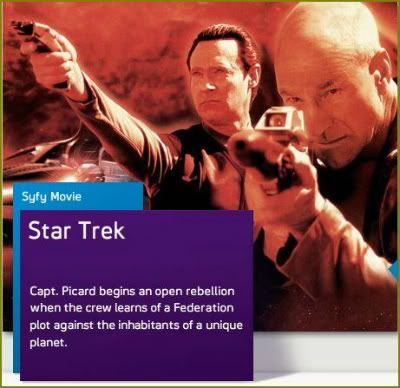 10:00 AM
Star Trek: Insurrection
The ninth film in the series finds Capt. Picard (
Patrick Stewart
) and his crew questioning orders from Starfleet regarding a planet with mystical powers. Ambitious but sluggish. Directed by
Jonathan Frakes
, who plays Cdr. Riker.
Cast includes Patrick Stewart, Jonathan Frakes, Brent Spiner,
Perception's
LeVar Burton, Michael Dorn, Gates McFadden, Marina Sirtis, F. Murray Abraham, Donna Murphy, Anthony Zerbe, Gregg Henry, Daniel Hugh Kelly and Michael Welch.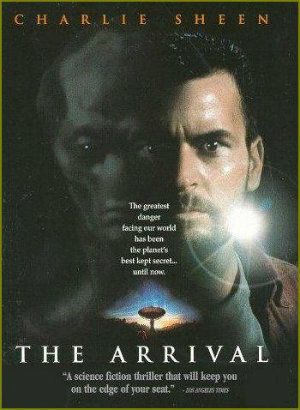 12:00 PM
The Arrival
A complex plot concocted by extraterrestrials is uncovered when an astronomer (
Charlie Sheen
) discovers an eerie sound on the radio airwaves.
Cast includes Charlie Sheen, Lindsay Crouse, Richard Schiff, Ron Silver, Teri Polo, Phyllis Applegate, Alan Coates, Leon Rippy and Buddy Joe Hooker.
Stargate SG-1 cast includes Richard Dean Anderson, Amanda Tapping, Christopher Judge, Michael Shanks, Ben Browder, Claudia Black and Beau Bridges.
02:30 PM
Stargate: The Ark Of Truth
The SG-1 team searches for an ancient artifact that will enable them to defeat their enemies, the Ori. Written and directed by
Robert C. Cooper
.
Guest stars include Currie Graham,
Homeland's
Morena Baccarin,
Revolution's
Tim Guinee, Julian Sands, Sarah Strange, Michael Beach, Gary Jones, Martin Christopher,
Eureka's
, Chris Gauthier, Eric Breker, Matthew Walker, Alisen Down, Gabrielle Rose, Fabrice Grover, Spencer Maybee, Greg Anderson, Doug Abrahams and Morris Chapdelaine.
04:30 PM
Stargate: Continuum
After two members of the SG-1 team disappear into thin air, the remaining members of the elite military unit return to Earth and discover that their history has been erased.
Guest stars include William Devane, Cliff Simon, Don S. Davis, Steve Bacic, Gary Jones, Jacqueline Samuda, Peter Williams, Darcy Cadman, P.J. Prinsloo, Jean Daigle, Corey Turner, David Ingram, Dan Shea, Martin Wood, Derek Peakman, Ron Halder, Alison Matthews, Vince Crestejo, Jay Williams,
Falling Skies'
Colin Cunningham and Barry Campbell.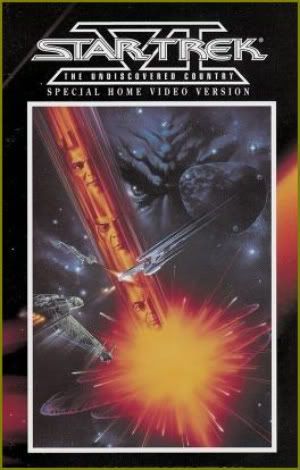 06:30 PM
Star Trek VI: The Undiscovered Country
The Enterprise leads a battle for peace. After years of war, the Federation and Klingon empire prepare for a peace summit. But the prospect of intergalactic glasnost with sworn enemies is an alarming one to Captain Kirk. "They're animals!" he warns. When a Klingon ship is attacked and the Enterprise is held accountable, the dogs are war are unleashed again, as both worlds brace for what may be their final, deadly encounter.
Guest cast includes Kim Cattrall, Mark Lenard, Brock Peters, Leon Russom, Kurtwood Smith and Christopher Plummer.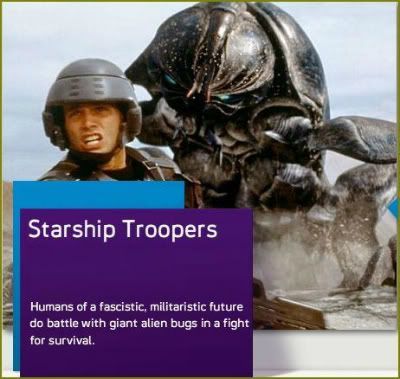 09:00 PM
Starship Troopers
Ultraviolent futuristic thriller about coed infantry trainees preparing to wipe out mankind's newest enemy: giant bugs from outer space.
Cast includes Casper Van Dien, Dina Meyer, Denise Richards, Jake Busey, Neil Patrick Harris, Clancy Brown, Patrick Muldoon, Michael Ironside, Marshall Bell, Bruce Gray,
CSI's
Robert David Hall,
Psych's
Timothy Omundson and Dale Dye.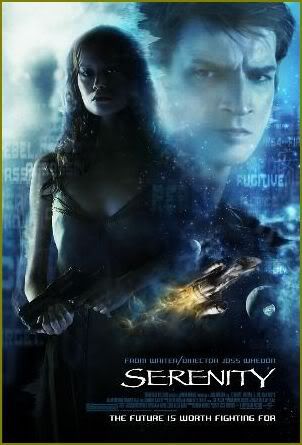 12:00 AM
Serenity
The renegade crew of a space freighter hides a fugitive from a totalitarian regime in writer-director
Joss Whedon's
exciting follow-up to his cult TV series "
Firefly
."
Cast includes
Castle's
Nathan Fillion,
Suits'
Gina Torres, Alan Tudyk,
Homeland's
Morena Baccarin,
Chuck's
Adam Baldwin,
Stargate Atlantis'
Jewel Staite, Sean Maher, Summer Glau, Ron Glass, Chiwetel Ejiofor and David Krumholtz.
Warehouse 13 cast includes Eddie McClintock, Joanne Kelly, Saul Rubinek, Genelle Williams, Allison Scagliotti, CCH Pounder and Aaron Ashmore.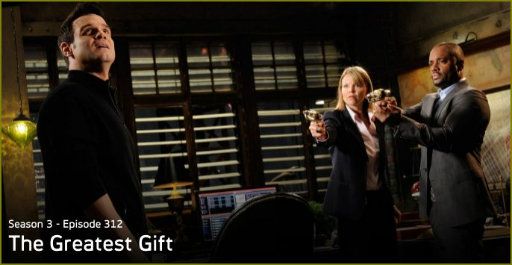 02:30 AM
Warehouse 13
The Greatest Gift
Pete Lattimer (
Eddie McClintock
) is hit in the head by an artifact and wakes up to a life where he was never born. Pete must hunt down and persuade the
Warehouse
team (none of whom recognize him) to go on this life or death mission with him to vanquish a long dead nemesis from the past to get everyone's lives back. This episode takes a page from
It's a Wonderful Life
and
The Greatest Gift
, which is the short story on which the iconic movie was based. As he did last year, showrunner
Jack Kenny
directed the holiday episode.
Guest stars include Roger Rees, Charles Malik Whitfield, Susan Hogan, CCH Pounder, Skyler Wexler, Fiona Carver, Matthew Lyons, Ieva Lucs, Scott Yamamura, Glen Gaston and Gregory Dasilva.

03:30 AM
The Twilight Zone
I Shot An Arrow Into The Air
A panicky astronaut traveler, believing his ship has crashed on a deserted asteroid, kills his two companions to save water, then discovers his shocking true location.
Cast includes Dewey Martin, Edward Binns, Ted Otis, Harry Bartell and Leslie Barrett.