Source: Syfy
schedulebot
[
NOTE: Syfy schedule subject to change(s)
]
SCIFI MOVIE MARATHON - SYFY: SCHEDULE THURSDAY, DECEMBER 6, 2012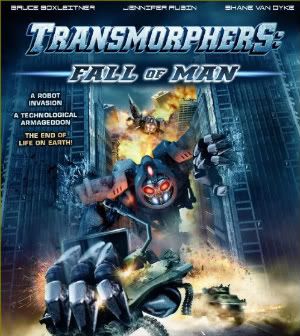 09:00 AM
Transmorphers: The Fall Of Man
In this present day prequel, the robot invaders attack the Earth, forcing a small band of humans to seek refuge below the surface of the planet.
Cast includes
Babylon 5's
Bruce Boxleitner, Jennifer Rubin, Shane Van Dyke, Alana DiMaria and Russ Kingston.
11:00 AM
The Terminators
Unaffiliated with the "
Terminator
" franchise launched by
James Cameron
, this straight-to-video knockoff pits human resistance fighters against cyborgs that have conquered the planet.
Cast includes Jeremy London, A Martinez, Paul Logan, Lauren Walsh, Sara Tomko, Dustin Harnish, Clint Browning and Lucinda Rogers.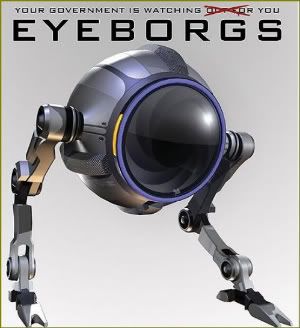 01:00 PM
Eyeborgs
FBI Agent Gunner Reynolds (
Adrian Paul
) battles an army of weaponized security cameras that have been hacked by terrorists. The determined agent must convince the president to shut down his surveillance program before the machines take over.
Cast includes
Highlander's
Adrian Paul, Megan Blake, Luke Eberl and Tim Bell.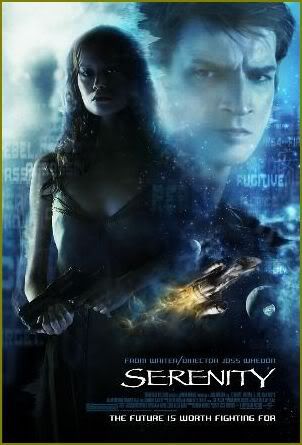 03:30 PM
Serenity
The renegade crew of a space freighter hides a fugitive from a totalitarian regime in writer-director
Joss Whedon's
exciting follow-up to his cult TV series "
Firefly
."
Cast includes
Castle's
Nathan Fillion,
Suits'
Gina Torres,
Suburgatory's
Alan Tudyk,
Homeland's
Morena Baccarin,
Chuck's
Adam Baldwin,
L.A. Complex's
Jewel Staite, Sean Maher, Summer Glau, Ron Glass, Chiwetel Ejiofor and David Krumholtz.
06:00 PM
Starship Troopers
Ultraviolent futuristic thriller about coed infantry trainees preparing to wipe out mankind's newest enemy: giant bugs from outer space.
Cast includes Casper Van Dien, Dina Meyer, Denise Richards, Jake Busey, Neil Patrick Harris, Clancy Brown, Seth Gilliam, Patrick Muldoon, Michael Ironside, Rue McClanahan and Marshall Bell.
09:00 PM
Constantine
Constantine tells the story of irreverent supernatural detective John Constantine, who has literally been to hell and back.
Cast includes Keanu Reeves, Rachel Weisz, Shia LaBeouf, Djimon Hounsou, Max Baker, Pruitt Taylor Vince, Gavin Rossdale, Tilda Swinton and Peter Stormare.
11:30 PM
Serenity
02:00 AM
Heatstroke
An ex-model teams up with a soldier to thwart aliens who are propelling global warming to make Earth habitable for their species.
Cast includes D.B. Sweeney, Danica McKellar, Chris Cleveland, Kelly Rice and Zac Heileson.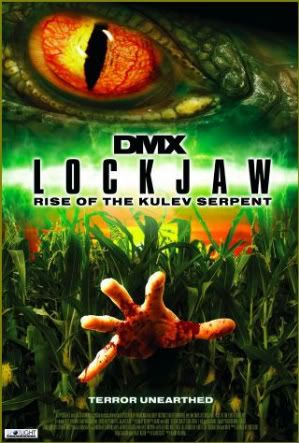 04:00 AM
Lockjaw: Rise Of The Kulev Serpent
A giant serpent conjured by a voodoo stick menaces a group of vacationing teens in a small farming community.
Cast includes DMX, Wes Brown, Louis Herthum and Lauren Fain.