Source: Syfy
schedulebot
[
NOTE: Syfy schedule subject to change(s)
]
SUPERNATURAL MOVIE MARATHON - SYFY: SCHEDULE THURSDAY, NOVEMBER 15, 2012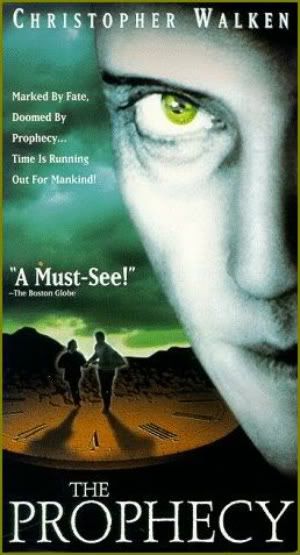 09:00 AM
The Prophecy
Angered that God gave souls to humans, Gabriel (
Christopher Walken
) leads an army of evil angels to raise hell on Earth.
Cast includes Christopher Walken, Elias Koteas, Virginia Madsen, Eric Stoltz, Viggo Mortensen, Amanda Plummer, Moriah 'Shining Dove' Snyder and Adam Goldberg.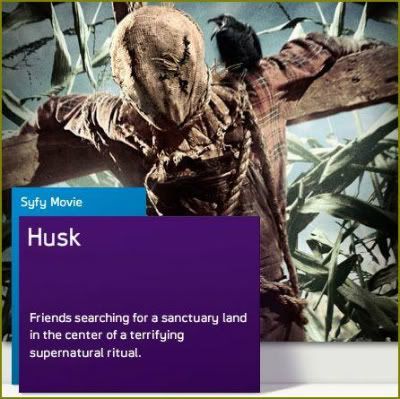 11:00 AM
Husk
A weekend trip goes awry for a group of friends when crows force their car off the road and into a creepy cornfield where horror awaits them.
Cast includes Devon Graye, Wes Chatham, C.J. Thomason, Tammin Sursok and Ben Easter.
01:00 PM
The Messengers
Semi-creepy chiller about ghosts haunting a teen (
Kristen Stewart
) who has moved from Chicago to rural North Dakota with her family.
Cast includes Kristen Stewart, Dylan McDermott, Penelope Ann Miller, John Corbett, Evan Turner, William B. Davis and Jodelle Ferland.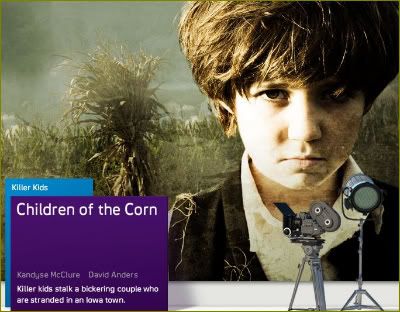 03:00 PM
Children Of The Corn
A couple (
David Anders, Kandyse McClure
) try to save their marriage with a road trip, which gets derailed when they find a strange rural town ruled by fanatically religious children. Based on the
Stephen King
short story.
Cast includes David Anders, Kandyse McClure, Daniel Newman, Preston Bailey and Robert Gerdisch.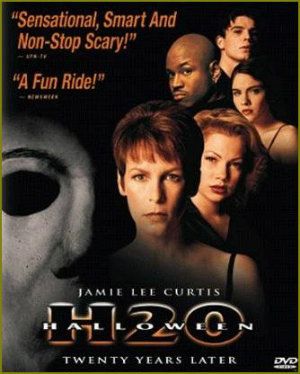 05:00 PM
Halloween H2o
Laurie Strode (
Jamie Lee Curtis
), now the dean of a Northern California private school with an assumed name, must battle the Shape one last time and now the life of her own son hangs in the balance.
Cast includes Jamie Lee Curtis, Adam Arkin, Michelle Williams, Adam Hann-Byrd, Jodi Lyn O'Keefe, Janet Leigh, Josh Hartnett,
NCIS: Los Angeles'
LL Cool J, Joseph Gordon-Levitt, Beau Billingslea, John Cassini, Jody Wood and Chris Durand.
07:00 PM
Rise Of The Zombies
The survivors of a zombie plague risk life and limb to find a scientist who they believe can save mankind from the walking dead.
Cast includes
Perception's
LeVar Burton, Hector Luis Bustamante, Angelique Cinelu, Mariel Hemingway, Heather Hemmens, Kerisse Hutchinson, Jon Kondelik, Chad Lindberg, John A. Lorenz, Peter Ngo, Ethan Suplee, Danny Trejo and French Stewart.
09:00 PM
Pulse
When their computer hacker friend accidentally channels a mysterious wireless signal, a group of co-eds rally to stop a terrifying evil from taking over the world.
Cast includes Kristen Bell,
The Vampire Diaries'
Ian Somerhalder, Christina Milian, Rick Gonzalez, Jonathan Tucker, Samm Levine, Octavia Spencer, Ron Rifkin and Brad Dourif.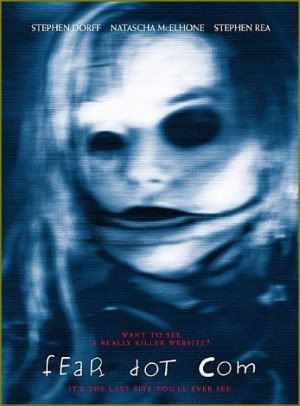 11:00 PM
Feardotcom
A cop (
Stephen Dorff
) and a health inspector (
Natascha McElhone
) investigate a Web site that causes the death of those who visit it.
Cast includes Stephen Dorff, Natascha McElhone, Stephen Rea, Udo Kier, Amelia Curtis, Jeffrey Combs and Nigel Terry.
01:00 AM
Children Of The Corn
03:00 AM
The Messengers