Source: Syfy
schedulebot
[
NOTE: Syfy schedule subject to change(s)
]
HORROR MOVIE MARATHON - SYFY: SCHEDULE FRIDAY, NOVEMBER 16, 2012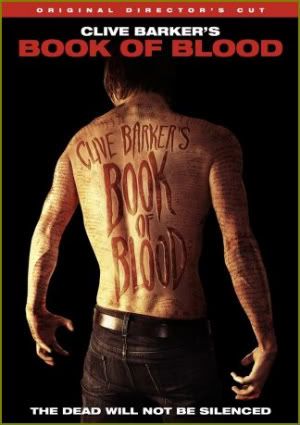 08:00 AM
Clive Barker's Book Of Blood
A paranormal expert discovers a house that is at the intersection of so-called "highways" transporting souls in the afterlife.
Cast includes Jonas Armstrong, Sophie Ward, Clive Russell, Paul Blair, Romana Abercromby, Simon Bamford and James Watson.
10:00 AM
Seconds Apart
Twins Seth (
Gary Entin
) and Jonah (
Edmund Entin
) begin using their psychic powers to kill their classmates. Later, they focus their murderous rage on each other and become locked in a diabolical fight to the death.
Cast includes Orlando Jones, Edmund Entin, Gary Entin, Samantha Droke, Louis Herthum and Morgana Shaw.
12:00 PM
The Pumpkin Karver
A pumpkin-headed killer is an uninvited guest at a wild Halloween party on a deserted farm.
Cast includes Michael Zara, Amy Weber, David J. Wright, Terrence Evans and Jonathan Conrad.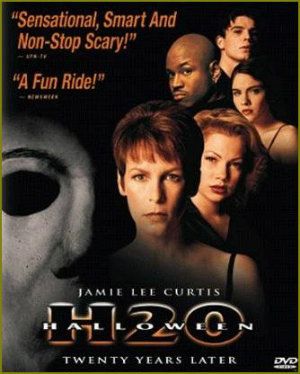 02:00 PM
Halloween H2o
Laurie Strode (
Jamie Lee Curtis
), now the dean of a Northern California private school with an assumed name, must battle the Shape one last time and now the life of her own son hangs in the balance.
Cast includes Jamie Lee Curtis, Adam Arkin, Michelle Williams, Adam Hann-Byrd, Jodi Lyn O'Keefe, Janet Leigh, Josh Hartnett,
NCIS: Los Angeles'
LL Cool J, Joseph Gordon-Levitt, Beau Billingslea, John Cassini, Jody Wood and Chris Durand.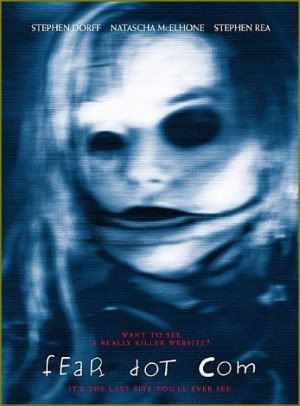 04:00 PM
Feardotcom
A cop (
Stephen Dorff
) and a health inspector (
Natascha McElhone
) investigate a Web site that causes the death of those who visit it.
Cast includes Stephen Dorff, Natascha McElhone, Stephen Rea, Udo Kier, Amelia Curtis, Jeffrey Combs and Nigel Terry.
06:00 PM
Pulse
When their computer hacker friend accidentally channels a mysterious wireless signal, a group of co-eds rally to stop a terrifying evil from taking over the world.
Cast includes Kristen Bell,
The Vampire Diaries'
Ian Somerhalder, Christina Milian, Rick Gonzalez, Jonathan Tucker, Samm Levine, Octavia Spencer, Ron Rifkin and Brad Dourif.
[Time out for Syfy Friday]
01:00 AM
Morlocks
A scientist's time-traveling device sends people into the future, where they come into contact with lethal humanoid monsters that figure out how to travel back to the present.
Cast includes
Stargate Atlantis'
David Hewlett and Robert Picardo; Christina Cole, Hamish Clark, Shelly Varod, Jim Fyfe, Ray Fearon, Iain McKee, Marem Hassler and Daniel Caltagirone.