Source: Syfy
schedulebot
[
NOTE: Syfy schedule subject to change(s)
]
SCIFI MOVIE MARATHON - SYFY: SCHEDULE MONDAY, DECEMBER 3, 2012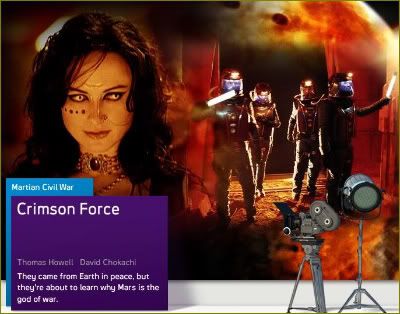 09:00 AM
Crimson Force
A marooned spacecraft crew discovers life---and death---on Mars when its amoral captain (
C. Thomas Howell
) searches for an energy source and stumbles into an alien civil war.
Cast includes
Stargate SG-1's
Tony Amendola,
Supernatural's
Steven Williams, Taylor Mac Bowyer, David Chokachi, Jeff Fahey, Jeff Gimble, Richard Gnolfo, C. Thomas Howell and Terasa Livingstone.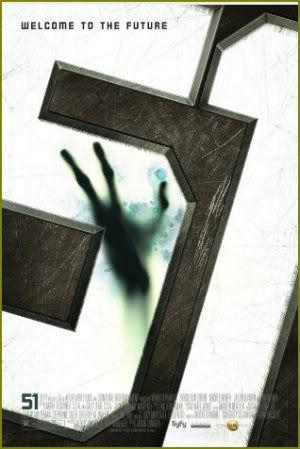 11:00 AM
Area 51
Chronicles what happens after political pressure from the American public forces the Air Force to provide a few well-known reporters with limited access to the most secretive base on the planet: Area 51. When one of the base's hidden 'long term visitors' exploits this unprecedented visit as a chance to liberate himself and his fellow alien captives, Area 51 turns from a secure government base to a horrifying destination of terror.
Cast includes Jason London, Rachel Miner, Vanessa Branch, John Shea, Jillian Batherson and
Babylon 5's
Bruce Boxleitner.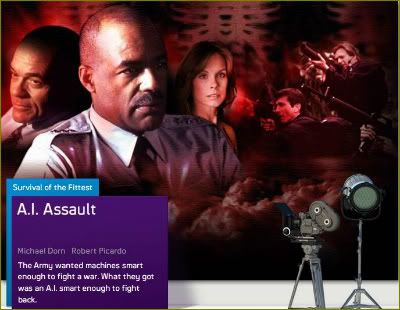 01:00 PM
A.I. Assault
"
Star Trek
" spin-off series veterans
Michael Dorn
and
Robert Picardo
star in this sci-fi action film following Navy SEALs as they hunt highly adaptive, synthetic soldiers on a remote island.
Cast includes Joe Lando, Lisa LoCicero, Joshua Cox, Blake Gibbons, Hudson Leick,
Star Trek: The Next Generation's
Michael Dorn,
Babylon 5's
Bill Mumy, Alexandra Paul,
Star Trek: Voyager
/
Stargate Atlantis
Robert Picardo,
Star Trek: The Original Series'
George Takei and Tim Thomerson.
03:00 PM
Pandorum
After awakening from hypersleep with no memory of their mission, astronauts Lt. Payton (
Dennis Quaid
) and Cpl. Bower (
Ben Foster
) discover that the 60,000 passengers aboard their vast spacecraft have vanished without a trace. Little do they realize that they will soon be fighting for the survival of the entire human race.
Cast includes
Vegas'
Dennis Quaid, Ben Foster, Cam Gigandet, Antje Traue, Cung Le, Eddie Rouse and
The Walking Dead's
Norman Reedus.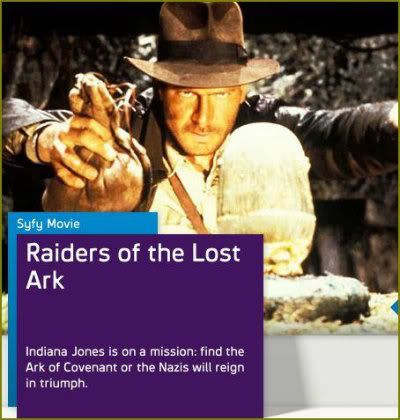 05:30 PM
Raiders Of The Lost Ark
Indiana Jones is assigned to find the mystically empowered Ark of the Covenant before the Nazis can obtain it for their own evil use.
Cast includes Harrison Ford, Karen Allen, Paul Freeman, Ronald Lacey, John Rhys-Davies, Denholm Elliott, Alfred Molina and Wolf Kahler.
08:00 PM
Star Trek VII: Generations
Capt. Kirk (
William Shatner
) and Capt. Picard (
Patrick Stewart
) team up to thwart mad Dr. Soran's (
Malcom McDowell
)quest for the Nexus of joy.
Guest cast includes Malcolm McDowell, James Doohan, Walter Koenig, William Shatner, Alan Ruck, Tim Russ, Barbara March and Gwynyth Walsh.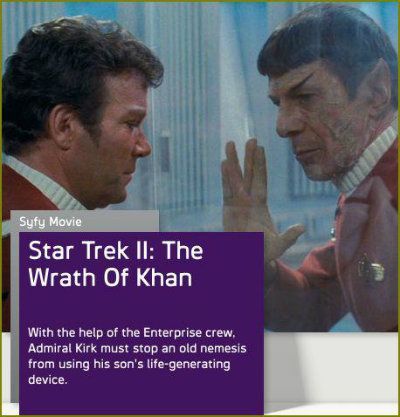 10:30 PM
Star Trek II: The Wrath Of Khan
Kirk (
William Shatner
), Spock (
Leonard Nimoy
) and the Enterprise crew battle an old foe who blames Kirk for the death of his wife.
Guest cast includes Bibi Besch, Merritt Butrick, Paul Winfield, Kirstie Alley, Ricardo Montalban and Judson Scott.
01:00 AM
Crimson Force