Source:
FOX Broadcasting
You Tube channel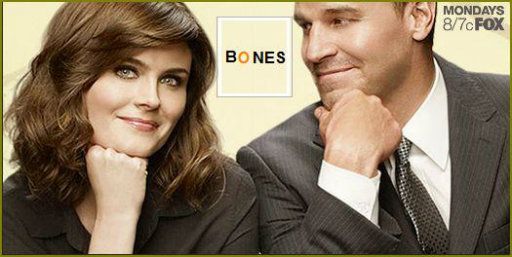 BONES - FOX VIDEO: 'THE GHOST IN THE MACHINE' SNEAK PEEK # 2 - OKAY TO CRY - AIRS MONDAY, DECEMBER 3, 2012 AT 8/7C
Booth consoles Brennan after the team learns that the victim was just 14 year old. Don't miss an all-new episode of Bones on MON at 8/7c, on FOX!
Cyndi Lauper
Guest-Stars / Milestone 150th Episode!
The Jeffersonian team investigates the death of a young boy whose soul remains very much alive. When psychic Avalon Harmonia (guest star
Lauper
) attempts to help the deceased's spirit cross over, each member of the team begins to question his or her own beliefs about life after death
Additional guest stars include Cameron DeFaria, Kathryn Winslow, Gerald McCullouch, Rachel Katherine DiPillo, Justin James Hughes, James Austin Kerr, Yvonne Huff and Blaine Holtkamp.