Source:
SciFi and TV Talk
[follow link for complete interview]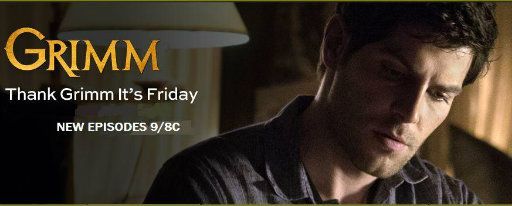 SCIFI AND TV TALK: Grimm's Sasha Roiz - The Beast Within
by
Steve Eramo
09/21/2012
As a commanding officer in Portland, Oregon's police department, Captain Sean Renard took an oath to uphold law and order and protect the public. Unknown to his coworkers, he is also a prince and member of one of the ancient Royal Seven Houses. The captain has an allegiance to his people as well as his own agenda as far as their ongoing power struggle with the other Royal Houses. As of late, his two worlds have been clashing more and more, forcing him to tread carefully. The producers of NBC's hit police procedural fantasy drama
Grimm
needed to find just the right actor to walk that tightrope, and they succeeded when casting
Sasha Roiz
as Renard.
"
It was near the end of the casting session when I got the job
," recalls
Roiz
. "
They [the producers] had already cast, I believe, Silas Weir Mitchell [Monroe], Bitsie Tulloch [Juliette Silverton] and David Giuntoli [Detective Nick Burkhardt], followed by Russell Hornsby [Lt. Hank Griffin] and Reggie Lee [Sergeant Wu]. Then I came in
.
"
At first I wasn't sure if I was even right for the role. In fact, I think originally they wanted Renard to be played by an older actor and, perhaps, someone more ethnic. However, sometimes with casting it's a combination of the producers' initial idea along with the actor coming in and then finding a middle ground because they happen to connect with that actor. They like the energy that the actor is bringing, combined with, of course, their vision for the character. So I'm very glad it worked out the way it did and that I ultimately got the role...
"
Grimm season two returns Friday, September 28, 2012 at 9/8C on NBC.
CLICK HERE TO VIEW THE EPISODE TRAILER FOR GRIMM'S 'GOOD SHEPHERD'