Source:
SciFi and TV Talk
[follow link for complete interview]

SCIFI AND TV TALK: Doctor Who's Matt Smith Talks Season Seven
by
Steve Eramo
09/01/2012
Donning the compulsory tweed for the third time,
Doctor Who's
Matt Smith
gets ready for more adventures through space and time as the Doctor. In this second of four BBC America interviews, the actor talks about his hopes for the new series, what fans have to look forward to and saying goodbye to companions Amy and Rory.
"
'Asylum of the Daleks' is going to be a cracker
," states
Smith
, as he talks excitedly about the opener of the new series. "
Steven Moffat [executive producer/head writer] has written an absolute belter and we have made the Daleks scary again, something I am not sure we got right before
.
THE UPCOMING SEASON
With five big adventures for the Doctor and his companions, this series it is set to be epic.
"
We have five of the most exciting standalone episodes, with everything from Daleks to dinosaurs and of course, the fall of Amy Pond [Karen Gillan] and Rory Williams [Arthur Darvill]
", explains
Matt
.
During this series
Matt Smith's
Doctor gets faced with a lot of new challenges. Not only did he get to live out many a childhood dream of becoming a cowboy for the day by riding a horse in the western themed episode,
A Town Called Mercy
, but he also got the once in a lifetime opportunity...to ride a dinosaur.
"
More painful than you can imagine
," says
Smith
, giving us an insight into just what that was like, "
I had to wear padded trousers! Dinosaurs are a lot lumpier than horses, so it was a painful couple of hours, a laugh though and definitely worth it as it's going to look great
..."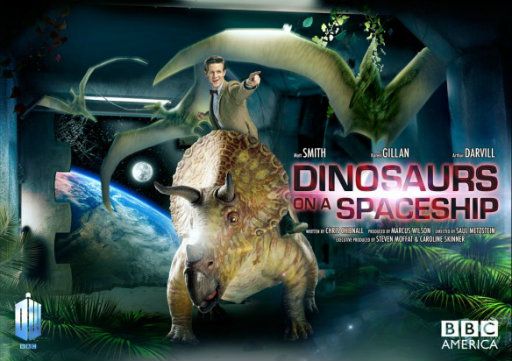 Doctor Who season seven premieres with 'Asylum of the Daleks' on Saturday, September 1, 2012 at 9/8C on BBC America.