Source:
The Morton Report
[follow link for complete interview]

THE MORTON REPORT: Sam Huntington Talks Being Human and Face Off
By
Steve Eramo
February 4, 2012
In 2007, TV, feature film and stage actor
Sam Huntington
spent part of his workdays sitting in a makeup chair where he was transformed into a Caveman named Andy for the short-lived TV series
Cavemen
. A few years later he was cast as Josh Radcliff, a werewolf, in the Syfy channel's take on the British supernatural TV drama
Being Human
. Luckily, Huntington's onscreen persona only experiences his metamorphosis during a full moon, which means the actor's handsome face is not constantly hidden behind layers of latex, fake hair and prosthetics.
Huntington's
experience performing behind a mask made him the ideal guest for another hit Syfy show,
Face Off
. The actor appears in next week's "
Dangerous Beauty
," airing Wednesday, February 8th @ 10:00 p.m. EST/PST. For this episode of
Face Off's
Foundation Challenge, the ten remaining contestants are tasked with creating an original trauma makeup featuring wounds that may have been inflicted by a werewolf. As everyone's favorite US TV werewolf, Huntington brings his expert perspective to the challenge.
Last week, the good-natured and exceedingly fan-friendly actor chatted on the phone with me as well as other journalists about his stint on
Face Off
as well as ongoing work as Josh in
Being Human
. The following is an edited version of that Q & A...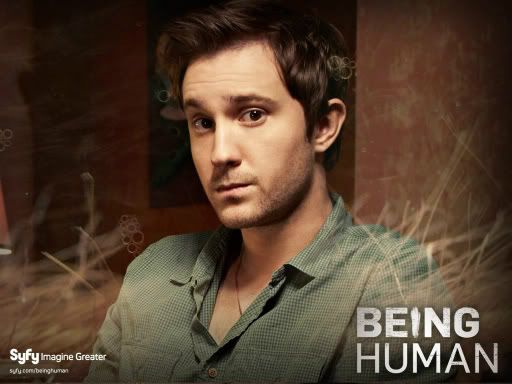 ...
Q: I've read that the (werewolf) transformation effects on Being Human have become more streamlined and more CGI (computer-generated image). Can you talk about that a little bit?
Sam Huntington
: "
Yes, I think last year they kind of came to the realization that they couldn't afford to lose me for six hours on end during the work day, which was lucky for me because it damn near killed me every time they did it. So I think because of that and the fact that the technology is so fantastic, they decided to further supplement the SFX (special effects) makeup this season with CGI. The good news all around is that it means less time in the makeup chair for me, and I think they (the effects) look badass. I mean, I've seen quite a bit of them now and they look really, really, really good.

The other thing I think they realized is that when they do put me in the makeup, they don't always need to show my whole body. For instance, a lot of times they'll just show my chest bursting or just the claws and the fangs descending or you'll just see my face darkening. So they don't have to go full-on with it every time, which, again, has been a real saving grace for me this year. And the cool thing is it doesn't sacrifice any of the awesomeness of the werewolf effects...
"
Being Human airs Monday at 9/8C on Syfy.